by Andru McCracken
---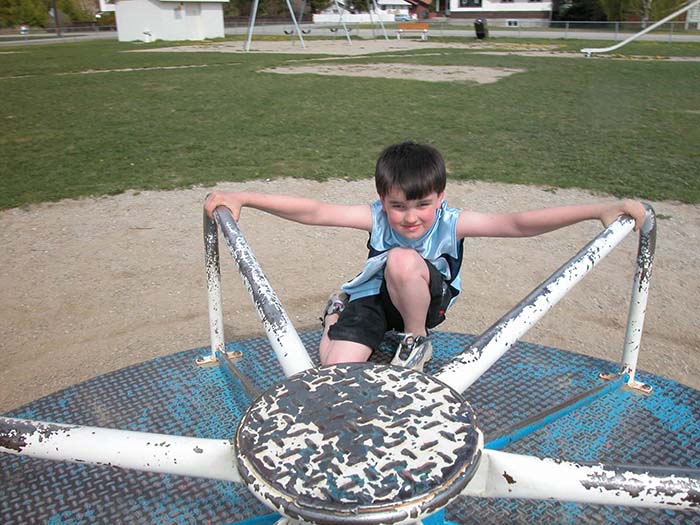 Public works has taken apart the merry-go-round at Centennial Park in Valemount to assess its condition, causing some consternation among its fans. But reports of the demise of the merry-go-round have been greatly exaggerated.
"No discussions about removal have been brought up," said Wayne Robinson, the Chief Administrative Officer for the Village of Valemount.
Robinson would like to hear what people would like to see instead when the piece is eventually replaced.
"We have been advised by the Municipal Insurance Authority that when we are in a position to replace playground equipment within the park, the merry-go-round needs to be removed and replaced with something else," he said. "It would be nice to know what piece of equipment the public would like to see in its place when that does eventually happen."
What would you like to see instead? Let us know! Send your ideas to the Goat Box 21, Valemount, BC V0E 2Z0 or email us [email protected].