by Andrea Arnold
---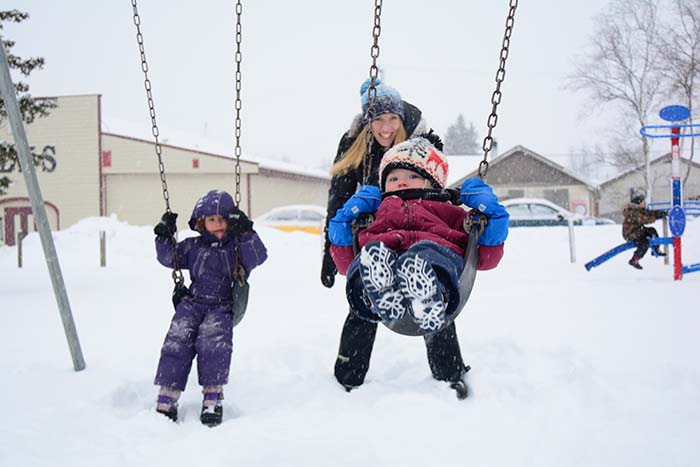 McBride's Annual Sno-Fest was cancelled this weekend due to cold weather, but will be rescheduled later this winter. It was originally scheduled for Sunday February 3, 2019.  Events were supposed to take place in and near Bill Clark Memorial Park and Steve Kolida Park (the end of Main Street in front of the train station).  In addition, the Robson Valley Recreation Centre was offering free skating and the opportunity to try your hand at curling.
When the event, is rescheduled, the parks will host a variety of activities including snow golf, snowshoeing and cross-country skiing in Steve Kolida Park. Main Street between 1st and 2nd will be home to a street hockey event.  Participants are asked to please bring your own stick. There will also be a large pile of snow created for all ages to play on. Organizers will providing hot dogs and goodies as well as hot chocolate to warm event-goers free of cost.
"We hope that families, new and old, will come out for an afternoon of fun and meet others," said organizing committee member Rick Thompson. "It is a great chance to meet and do outdoor stuff – in a safe environment,"
This year's event will be similar to previous years.  The committee is looking for ways to expand the experience in the coming years.  "As a winter community, we want to grow and highlight all the things that a winter community has to offer," said Thompson.