by Andru McCracken
---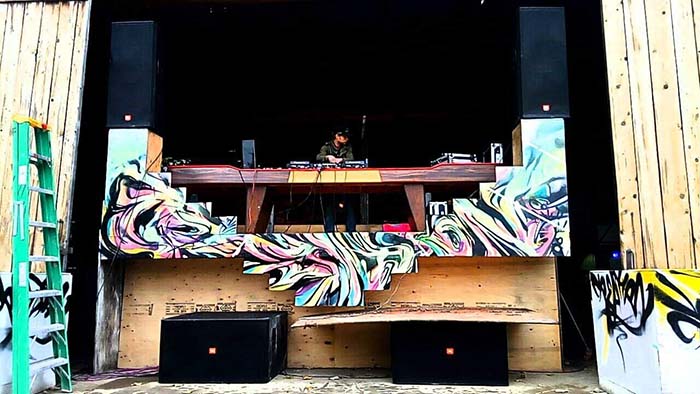 Levi Taylor has been approved to use his family farm for a new electronic music festival in Crescent Spur.
Taylor needed permission from the Agricultural Land Commission.
"It's definitely one small step to what we are trying to achieve," said Taylor.
Since hosting a party out of gratitude to a friend that helped pull him out of hard times, Taylor has been pushing his limits as an organizer.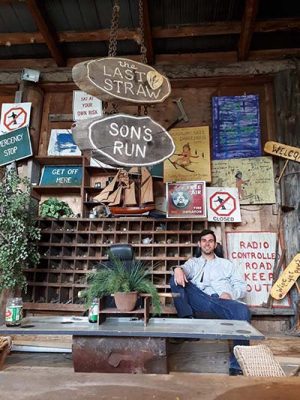 Taylor founded and organized the Fight Cancer Music Festival in Calgary that helps raise money for kids with cancer. He has a residency at a nightclub in Calgary, where he tries to bring art and culture to the club scene, by combining music, food and art.
Taylor said that there is still a ton of work to get done, and he openly wonders how he will make it happen in time. The festival is scheduled from July 19 to 21.
"You can do things if you put your head down and want it bad enough."
Taylor said some locals have been concerned about having another music festival in the valley.
He's a fan of the Robson Valley Music Festival and supports it.
"I have had some life awakening experiences there," he said.
Mountain Valley Music Festival will be different: Almost every set will be electronic, and it isn't for families.
"This will be for 19 plus," he said.
Small & humble beginnings
Taylor, a carpenter by trade, built the stage himself and is using his father's property to make it happen.
"The amount of money it takes to put these on is just insane. So we'll have humble small beginnings," he said.
Though the one aspect of the festival that will be neither small nor humble is the sound system.
He will bring in a 70,000 watt sound system and a professional lighting rig.
"If you have ever been to Shambala (a music festival near Nelson) it is the exact same sound and lighting as the living room stage there," he said.
Local benefit, local concern
The festival received support from the Regional District and McBride Council but there is some local trepidation.
"People are concerned," said Taylor. "You have to understand when you have a valley of 40 people cut off to the public, it's very quiet and a lot of them think people are out to get them."
"This might be the biggest thing that has ever happened here in history."
He expects about 1000 people to show up to the event.
"What they don't understand is when 1000 people drive through McBride and buy $100 worth of gas, that's $100,000."
He will hire a professional security firm and hopes to work closely with the RCMP.
"We're not going to allow things to get out of hand," he said. "I am not saying things won't go wrong, but I don't want people to fear for their safety."