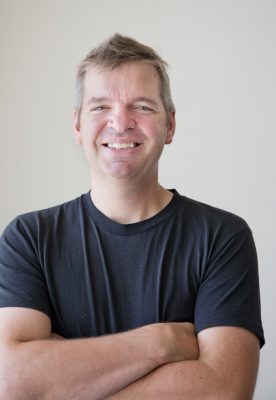 by Andru McCracken, Editor
---
A week ago I woke up and the morning was so cold and the snow conditions so uncertain that I decided against skiing that day. That's a big deal for me.
It was going to be an epic day. Recent snow meant for great skiing, but it was -26 degrees at 9 am and it was still uncertain where we would go. A buried weak layer spelled some trouble in the snowpack. My wife called attention to a Special Public Avalanche Warning over coffee.
"That bulletin looks serious," she said.
A few words cut to the core.
It's hard to argue with all caps on a red background on the Avalanche Canada website.
All of the signs said this could be a tricky day: I called all my fellow adventurers and said clearly: I'm out, it's off.
And I stuck with that decision.
Until the sun came out.
It warmed up, and while it was definitely going to get cold again, wouldn't a quick trip in familiar, recently-skied terrain be great?
I was at a friend's house and the beauty of the day and our wanton talk of setting up some epic mountain photo shoot inspired us. I called another friend. The day was back on.
Was it still cold? Oh yeah, it was -15 Celsius. But we would be working hard the whole time and back in time for an afternoon nap.
Our noon departure didn't quite work out. We scrambled after some absolutely critical safety gear (we were missing two of three avalanche beacons) and made our way to the mountain. We left the highway at 1:45pm.
A cold but uneventful snowmobile trip put us at 1850 m elevation on Canoe Mountain.
We clicked into our skis and aimed down the mountain. The skiing was glorious.
We made a little detour into some adjacent unexplored terrain.
We were exhilarated. We had dropped 300m over less than a kilometre. The slope averaged out to about 37%. Steep enough to have some fun. It was time climb up and go home.
I reached into my pack for my skins (They turn a set of skis into giant snowshoes).
They were not there.
It was now just before 3 pm, the sun was behind the mountain and the temperature was dropping.
I could bootpack up the mountain, but it was going to be a long afternoon (evening? night?) trudging through soft snow.
I always carry a small array of survival gear. I could survive, certainly, but it wasn't going to be pretty. I had ample time to reevaluate that gear. It was, in a word, inadequate.
Thankfully my friends made a heroic play.
I had only made a third of the distance by the time my friends raced up and brought back down a splitboard I could use to get up the mountain. By the time we made the sled it was dark and significantly colder.
We're right to focus so much attention on avalanche danger, it's poorly understood, often underestimated, but being out in the mountains in winter is always a survival game. Forgotten skins, a broken ski or binding, an irascible snowmobile, an immobilizing injury, these aren't unthinkable or even improbable. And any of these things can put adventurers at risk. I'll continue to get out and get out often, but I'm going to try and treat every mountain journey like it might just turn into an adventure.