by Laura Keil
---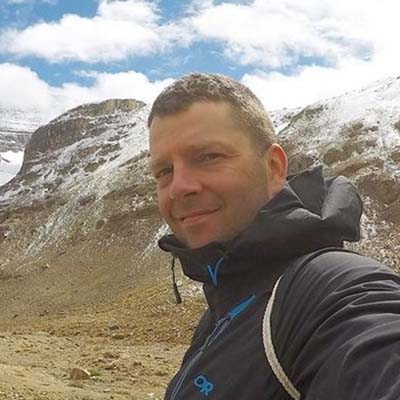 The Village of Valemount will have a new top administrator starting in February, and in a way it's a homecoming.
Wayne Robinson lived in Jasper from 2002 to 2008 and says he looks forward to moving back to this area as the Village of Valemount's new Chief Administrative Officer (CAO).
"To me, this is like moving home," says Wayne, "Valemount has been the community where we have wanted to be since our time in Jasper. This is an outstanding opportunity to live and work where we have always felt we were meant to be."
Robinson will relocate from Ashcroft where he has worked for the past two years as a Deputy Corporate Officer, a role that directly reports to the CAO. This will be Robinson's first stint as CAO, the top administrative position at a municipality. The CAO oversees all other staff members and is in charge of implementing the direction set by Council.
Mayor Owen Torgerson says Council is very happy to make the hiring announcement.
"Mr. Robinson brings a fundamental blend of experience, education and energy to the position that will be absolutely crucial in facing the opportunities and challenges that are in front of us."
A Village press release says Robinson is known for his public engagement skills and ability to lead a positive and effective team.
Robinson told the Goat in a phone interview that he's aware of many big things on the horizon for Valemount and it's important to make sure the municipality negotiates those things responsibly.
"I know what I am walking into and I would be lying if I said I wasn't nervous," he said. "It's a job I want, and it's in a community I want to be in".
Robinson said his meeting with mayor and council was encouraging.
"They are a very nice group of people that care about the community. That means a lot."
Robinson says his wife Tracey – a federal government employee – will make the move to Valemount once Robinson's employment probation period is over.
"I have an open door," he said. "It's a small community; people will get to know me fairly quickly."
Robinson's resume includes a B.A. in Communications Studies and Certificate in Local Government Administration. Before Ashcroft, he was Director of Recreation at the District of Lillooet.
Robinson has also worked as an educator and in the tourism industry. He managed the Jasper Adventure Centre/Skis Please for five years. His guiding business Canadian Mountain Adventure operated for 3.5 years in the Coast Mountains and South Chilcotin Provincial Park.
The previous CAO Adam Davey resigned last winter and the Village decided to stick with an interim CAO until the municipal election was over.