by Andru McCracken
---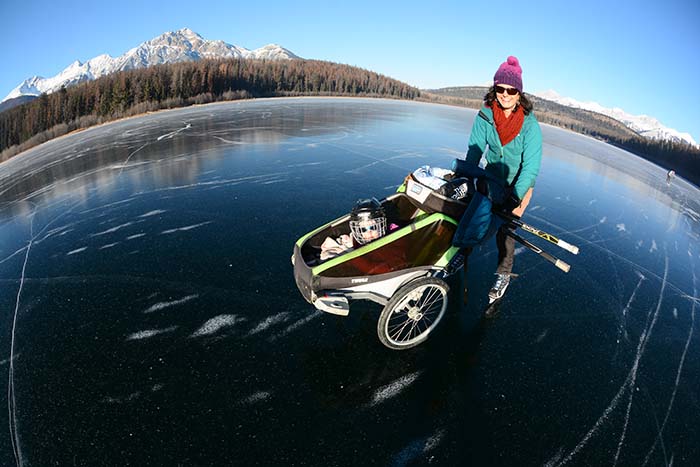 Jasper was ranked the number one ski town in North America, in a poll by USA Today. 
A panel of experts chose the top 20 ski destinations in North America and then turned the decision over to a popular vote, and Jasper, Alberta came out on top.
Valemount's next door neighbour crushed other Canadian rivals, like Nelson, which ranked 10th, and Rossland which came in 6th. Revelstoke and Whistler didn't make the top ten.
James Jackson, the General Manager of Tourism Jasper said he isn't surprised.
"Jasper is an extraordinary place in the world," he said.
He said Tourism Jasper has been aggressively expanding their marketing presence in the United States.
"Jasper has a special place in a lot of people's hearts," said Jackson. "In light of some of the developments in other communities, Jasper is pretty unique. It hasn't changed a whole lot in the past 30 years."
Jackson said the community has been putting their name out there broadly.
"We have good marketing and public relations and an even better reputation," he said.
Other top picks include North Conway, New Hampshire; Steamboat Springs and Breckenridge, Colorado; Taos, New Mexico; Whitefish, Montana; Park City, Utah; and Stowe, Vermont.
The results page had this to say about Jasper: "With half the annual visitor count of nearby Banff, Jasper offers a decidedly laid-back and unpretentious base for winter adventure."
Jackson believes that there will be spin-off for Jasper, and that will have an impact in Valemount too.
"As visitations continue to climb, so will compression within the region," said Jackson. "I think Hinton has seen a lot of benefit, Valemount has seen and will continue to see serious growth, especially within the domestic market."
Jackson said Valemount will see more business as Jasper begins to target more visitors from 'the west.'
Bob Covey, Editor and Publisher of the Jasper Local newspaper, said the reason Jasper came out on top and so many other smaller ski towns fared well was likely because of strong community spirit.
"There is no coincidence that a lot of the towns on this list are a little bit isolated," said Covey. 
Covey said Jasper does apres ski really well, with tonnes of hot tubs, great dining and places to drink, but figures the small town charm won the day.
"Getting a ride to Marmot Basin with your thumb out on the main street – that's a small town vibe. The snow and terrain is a bonus, but Jasper is an awesome community and that's what people were thinking about it when they voted for it," he said.