By Andrea Arnold
---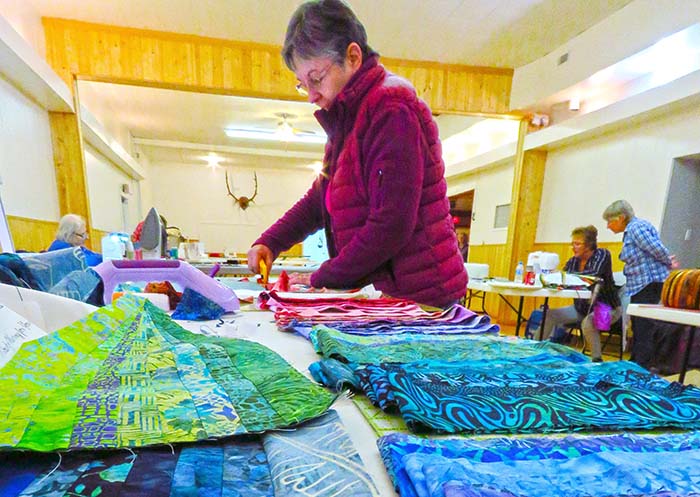 We all know the rhyme about Little Miss Muffet sitting on her tuffet, but does anyone know what a tuffet is?  The members of the Robson Valley Piecemakers Quilt Guild had the opportunity to learn what they are and how to make these quaint stools last weekend.  Lead member and key contact, Georgie Kenzie created the supply kits and brought the instructions to the gathering this month.
The guild meets once a month for a "project weekend" at the Elks Hall.
Sometimes a guest or a member brings a new technique or project to the event, and other times they work on individual pieces or ongoing group projects like compassion blankets or or baby blankets. This year they are also creating and donating pillowcases to the annual Christmas Hamper Drive.