by Goat Staff
---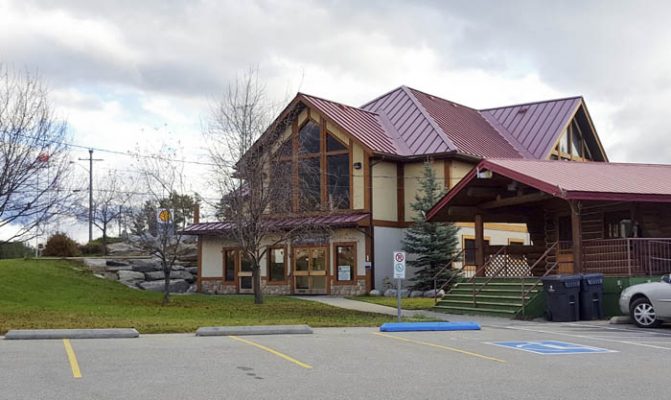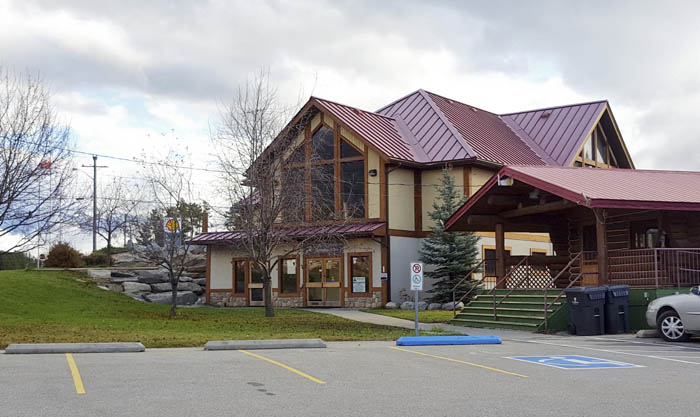 Mayor Jeannette Townsend, councillors Hollie Blanchette, Peter Reimer, Sandy Salt and Owen Torgerson met for the regular council meeting on August 28, 2018. Interim Chief Administrative Officer Doug Fleming, Corporate Services Clerk Carleena Shepherd, Economic Development Officer Silvio Gislimberti, Director of Finance Lori McNee and Planner Megan Vicente were the staff present.
Presentation of Boundary Extension Study
In light of the potential Valemount Glacier Destinations Resort's (VGDR) ski hill development's proximity to the village, council hired Radloff & Associates to look at the financial impact of three scenarios of including VGDR or not as part of the municipal boundary. Dan Adamson made a presentation to council about the study. In all scenarios there would be additional costs to the village for planning, bylaw enforcement, building inspection and administration.
For the first option where the resort area is not included in the village boundary, additional administration costs are anticipated because of development spinoffs within the existing boundary. These costs would have to be handled by increasing property taxes.
A second option to include VGDR as a satellite annexation of 157 acres once Phase 1 of construction is underway, could bring a potential decrease to property tax rates, and the rates would be significantly reduced once Phase 3 of VGDR's proposed development is complete. The village would provide road maintenance in this option but not water, sewer or solid waste disposal.
The consultant also looked at a third option to include all the properties between Valemount and VGDR within the municipal boundary for an additional contiguous area of 1420 acres including the airport. No water or sewer provision is included in this option but there could be solid waste disposal services provided to the whole region with this option. Property taxes for existing Village properties would decrease substantially.
In options two and three, there would be an increase in costs to the village in the first few years before phase one is complete, before the benefits of annexation and increased revenue from property taxes kick in.
Adamson said that the common advice other resort impacted communities was "You will have impacts and costs to your community whether the resort is part of your community or not – better to be included, then you receive benefits and have more influence."
After receiving this presentation, the mayor said, "Option two is the safest way for us to grow, not immediately but when construction has commenced, so there is no significant risk to the village."
Development Cost Charges
Council received a report from staff on options to apply development cost charges (DCCs) in the future. These cost charges are collected from developers to assist funding off-site infrastructure upgrades required as a result of the community's growth from new developments. The Village adopted a Development Cost Charge Bylaw in 2002. At the last in-Camera Meeting of Council on August 14, 2018, council directed staff to prepare a report to explore different options for applying development cost charges (DCCs) in the future. Staff said that council could increase, maintain the current rates or repeal the DCC Bylaw completely without collecting DCCs in order to attract development. Staff said that existing rates are not sufficient to cover actual infrastructure upgrade costs.
Councillor Salt said that the time to review DCCs could take place as part of the asset management plan. Torgerson suggested it could be in conjunction with the OCP review. The mayor said that she would not want the DCCs to increase so much that it will lose the interest of developers. She wanted to see a comparison with municipalities similar to Valemount. Council voted to defer the DCC charge review.
Engineering Fees for Canoe Mountain Development subdivision
Council approved that staff charge engineering fees for Canoe Mountain Developments' Phase II subdivision at actual costs incurred, prior to final subdivision approval. They had been charged Phase 1 fees at cost.
September AGM proposed for Valemount Community Forest (VCF)
Because of the restructuring of the community forest into two companies, VCF requested permission to hold their Annual General Meeting in September and extend the term for the existing Board of Directors for up to one year. The proposed AGM date is past the 15-month time frame of the Registrar of Companies and VCF is making a request through lawyers to allow the delayed AGM date. Council approved the requests from VCF. The date of the AGM is Monday Sept 17th at 6:30pm at the Community Classroom at 99 Gorse.
All Candidate's Forum for Municipal Elections
Council approved to waive the rental fees for the All Candidate's Forum at the Secondary School to be hosted by the Chamber of Commerce in September.
Recognition for Climate Action
The village received a new Level 3 'Accelerating Progress on Charter Commitments' from UBCM's Green Communities Committee for community-wide climate action initiatives to reduce greenhouse gas emissions in 2017.
Development Permit for Tourism Lodging
Council approved a development permit with a variance at 885 Cranberry Lake Road to increase the permitted maximum floor area of a retail store from 200 sq. m. to approximately 203 sq. m. and to increase the permitted maximum height of a principal building from 12 m to 13.6 m.
Development Permit for storage building
Council authorized staff to prepare a development permit for Three Ranges Brewing at 1160 5th Avenue to allow continued use of a second accessory building for storage use at the back of the property.
Development Permit for accessory building
Council approved a variance to a development permit at 1280 9th Ave to allow an accessory building a height of 4.1 meters from the allowed maximum of 3.5 meters.
Permissive Tax Exemption
Council approved a 100% tax exemption in 2019 to Valemount Senior Citizen's Housing Society's rental units, the United Church, Roman Catholic Church and the New Life Centre.
The approved a reduced tax exemption for Valemount Curling Club (50%), Valemount Lions Club (50%), VARDA (50%) and Valemount Legion (75%). Although Valemount Affordable Rentals Society (VARS) had made a request to exempt taxes, council decided to follow current policy that requires that organizations provide three years of financial statements and demonstrate a benefit to users.
Celebrate Canada Grant Funding
Council approved that staff be directed to apply for Government of Canada's Celebrate Canada program for 2019.
Business Façade Improvement Program
Council approved that staff be directed to apply to Northern Development Initiatives Trust (NDIT) for the business façade improvement program for 2019.
Request for waive DCCs for Affordable Housing
Council moved to defer a request from Valemount Affordable Rentals Society to draft a bylaw to waive affordable housing from development cost charges. The current charter permits waiving fees for affordable housing without creating a new bylaw or needing the provincial inspector's approval. Staff would likely need a bylaw amendment prior to waiving the fees. Council also decided to ask the responsible Minister at UBCM for more information.
Council Reports
All council members attended the Open House for Boundary Extension Update with Radloff & Associates.
Reimer and Blanchette attended two housing meetings on August 23 and 29.
Blanchette, Torgerson and Townsend attended NDIT's staff tour of the Business Façade improvements on August 28.
Torgerson attended a VARDA meeting on August 15.
Townsend attended the August 18 regional district meetings and an August 23 meeting for an update on negotiations for the Columbia Basin River Treaty. On August 25 and 26, she met the Rocky Mountain Rangers.
Public Comments
There was one comment concerned about impact to taxation as a result of VGDR and another related to revenue opportunities as a result of the boundary extension.
In Camera Items
Council closed the public portion of the council meeting to discuss one in-camera items on negotiations related to proposed provision of a municipal service.