by Laura Keil
---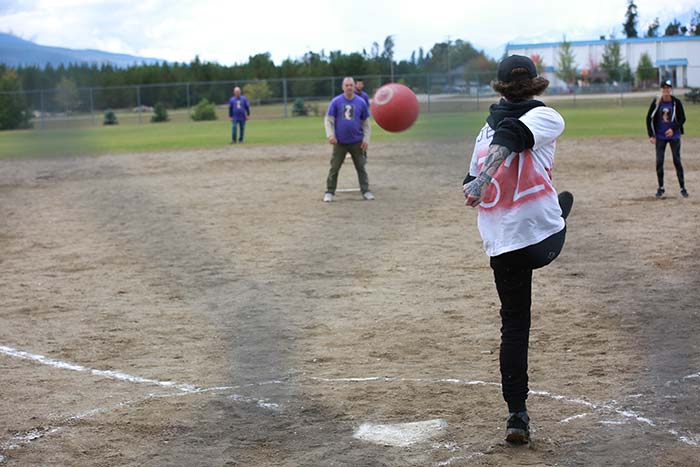 A fundraising kickball tournament attracted five teams last weekend and raised money for a future person in need.
The Joey Lussier Memorial Kickball Tournament is an annual event whose proceeds are donated to a different person each year.
Last year the $4300 raised went to Bonnie Barnett of McBride who is fighting cancer.
Organizer Jacki Lussier said they had participants this year all the way from the Lower Mainland, Saskatchewan and Manitoba.
The winning team was Full Send or No Send, which was made up of high schoolers and organized by Jacki's niece Emily Kunka. The other teams were Team Lussier, Tijuana Kickers, Dommer Doos, and Team Lussier the Merge.
Lussier said her teams included a 65-year-old and two 64-year-olds.
"Anyone can come have fun," she said.
She said they don't yet have a tally of the money raised this year.
Lussier says other key volunteers were Roxanne Martens, Reg & Staci McNee, Tannis Worth and Shawn Pelletier.
"A huge thank you to all that come out to play because it wouldn't happen without them!" Lussier said.
She also thanks the people who donated to the bake sale and silent auction.