by Laura Keil
---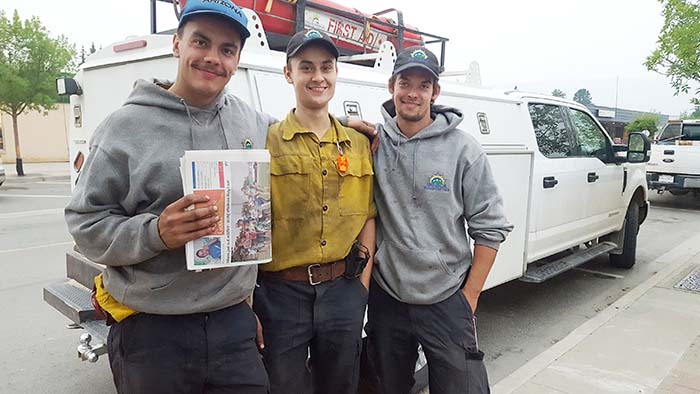 Fires continue to rage across the province, stretching provincial resources, but there is some hopeful rain in the forecast.
Last week the BC government declared a provincial state of emergency and asked for federal help. Military troops and vehicles arrived in Valemount last week to assist with wildfire efforts. Firefighters from New Zealand and other provinces also arrived to help.
The Wildfire Service is keeping a close eye on the corridor between Smithers and Prince George, as major fires in the area continue to burn uncontrollably. Across BC, there are currently 28 Evacuation Orders affecting 1,530 properties, and 48 Evacuation Alerts affecting 11,777 properties, as a result of current wildfires.
Donations from individuals to the Red Cross to help people affected by recent wildfires will be matched dollar-for-dollar by the BC government up to a total of $20 million. The government says donating used items like clothing or furniture is thoughtful, but the cost of accepting, sorting, storing and dispersing usable items often exceeds their benefit.
Although temperatures have dropped to more seasonal levels, no significant rainfall has aided wildfire crews.
Smoke and air quality remains an issue in many parts of the province especially around the Prince George and Quesnel area.
Poor air quality can be especially harmful for children, older people and people with pre-existing heart and lung conditions, the BC government says. A government fact sheet says the best way to protect yourself from the effects of wildfire smoke is to reduce your exposure. The BC government advises residents affected by the smoke to stay indoors and keep the air clean (windows/doors closed, no smoking, no burning fireplaces/candles/incense, no vacuuming), reduce the amount of time spent outdoors, avoid vigorous outdoor activities, when in a vehicle, keep windows closed with air conditioning set to recirculate, visit places with controlled air supply, such as shopping malls, swimming pools, public libraries, etc. People with asthma or other chronic illness should ensure they have an adequate supply of inhalers/medication and should activate their asthma or personal protection plans.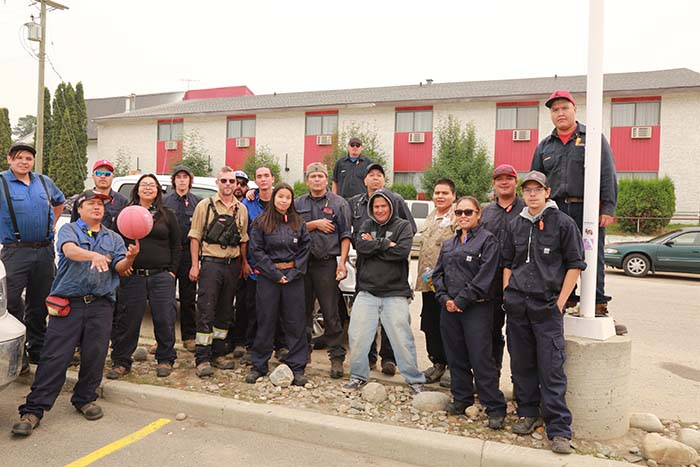 If you have been displaced by an evacuation, you can visit a pharmacy near you to access an emergency supply of medications you may need. Visit the College of Pharmacists of British Columbia website to learn more.
In Valemount, the air quality improved briefly on Monday revealing the mountain peaks before rocketing to more than 250ppm on Tuesday and once again shrouding the views.
Several major fires continue to burn near Valemount. On Aug. 12th area restriction order was put in place for Crown Land in the vicinity of the Hugh Allen Creek wildfire 60km down Kinbasket Lake. The Hugh Allen fire was last estimated to have burned 10,000ha of forest and due to its size and location is not being actively fought and is monitor-only status.
A fire at 55km down the East Canoe road along Kinbasket is now estimated at 800ha. And a third major fire in the Dave Henry Drainage is also estimated at 700ha.