Dividend fund continues until 2021
by Andru McCracken
---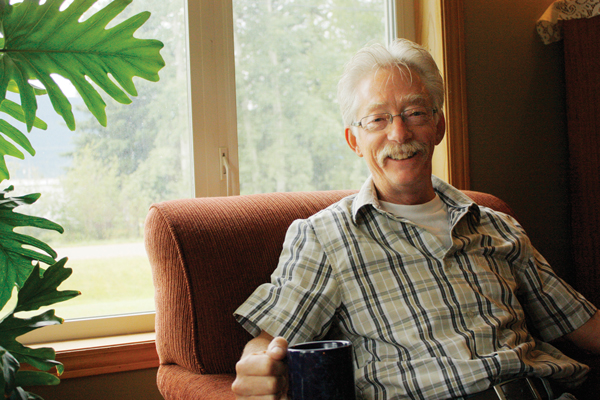 Rick Thompson was one of 14 Rural Dividend Advisory Council members who advised the last premier and provincial government about the impact of policy changes on rural places, and oversaw the development of the Rural Dividend Fund, but the advisory council's appointments have been allowed to expire.
"We provided advice to the premier on issues related to longevity and growth in rural British Columbia," said Thompson.
While the Rural Dividend Fund is funded until 2021, the mandate of the council that established the fund and reviewed how it was working overall after each intake, came to an end March 31.
Thompson wasn't surprised and said the fund is administered by the same staff as before, despite the change in the political landscape.
"When the government changed we were pretty sure the new government would look at different ways for getting advice," he said. "It's no surprise."
Thompson said he'll miss the opportunity to provide feedback to government, including on how the Rural Dividend Fund is dispersed.
"After every intake there would be a review of what worked and what didn't," he said.
The group didn't evaluate applications, but he said they made changes to the program after each intake, including introducing a grant category called trails which allowed for 100% funding.
They also made changes to who could apply.
Beyond the Rural Dividend Fund, Thompson said there is still much work to be done for rural communities.
"Why should our access to social services occur only on the phone? I want to talk to a person, in person.
Why should that person change every month, because the office doesn't want to send someone [to rural communities] permanently?" he asked.
Thompson said he felt he had an impact on the board in the area of rural education.
The Province has created a rural education report that could result in changes to the way schools are funded (moving away from funding schools on a per student basis).
"I believe that getting the message to the government about rural communities, rural growth is important, that those voices should live in our rural communities," he said.
A spokesperson from the Ministry of Rural Development said the government appreciated the work of the advisory committee and that they have recently completed an engagement process to inform a rural development strategy. Findings will be posted online later this spring.
The fifth intake for the rural dividend opens on June 1. Application information is available at www.gov.bc.ca/ruraldividend.