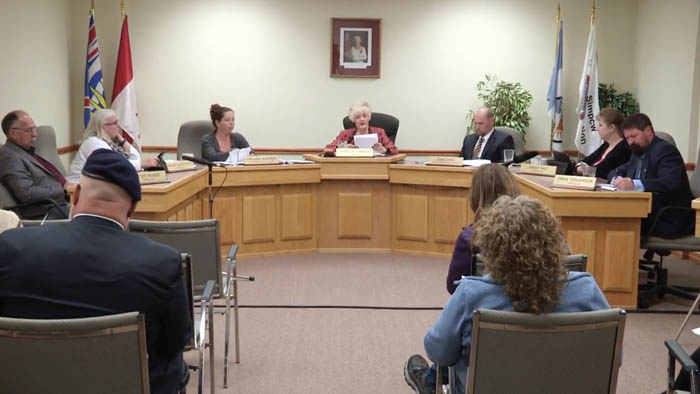 Mayor Jeannette Townsend, councillors Hollie Blanchette, Peter Reimer, Sandy Salt and Owen Torgerson, met on April 24, 2018. Interim Chief Administrative Officer Gord Simmons and Administrative Assistant / Planner-2 Megan Vicente were the staff present.
Tourism Celebration Event at Info Centre
Council gave permission to use the Visitor Information Centre on Tuesday May 29, 2018 for a Tourism Celebration event in conjunction with Tourism Week and keep the Centre open from 6 to 9 pm. Tourism Valemount was sponsoring the event including money for extra staff time.
Letter of Support for Borealis GeoPower
Council provided a letter of support to Borealis GeoPower regarding their application to the Natural Resources Canada's (NRC) Emerging Renewable Power Program for a project in Valemount. The federal program is to establish new industries in Canada by supporting renewable power technologies, including geothermal power, that are already established at the commercial level abroad but not yet in Canada.
Valemount Community Sports Days Event
Council approved Valemount Community Sport Days Committee's request for waiving the Community Hall and tent rental fees, to use of the Sportsplex grounds and receive in-kind donation by way of Public Works. Council also approved the new parade route.
Valemount Youth Soccer Request
Council approved payment of the Valemount Youth Soccer insurance fees from the Community Use Agreement account.
Mayor to go to Local Government Conference
Council approved that the Mayor attend the North Central Local Government Association's conference in Fort Nelson BC from May 8 to 10, 2018.
Zoning Amendment for Secondary Dwelling
Village of Valemount Zoning Bylaw No. 610, 2007 Amendment Bylaw No. 781, 2018 be given 1st and 2nd reading to support a second Single Family Dwelling at 1363 3rd Avenue for long term rental use. The zoning amendment application comes from Ian Woolsey, who confirms that the second dwelling will not be used for a Short Term Vacation rental. An extended driveway to the back of the property will ensure that emergency service providers have access from 3rd Avenue to the home at the back of the property. There will be an upcoming Public Hearing associated with the bylaw.
Five Year Financial Plan
Council gave third reading to Valemount's Five Year Financial Plan Bylaw 782, 2018.
Tax Rate Bylaw
Council approved for 1st, 2nd and 3rd reading of Tax Rate Bylaw No. 783, 2018. The bylaw imposes a tax rate on all lands and improvements based on their type of use and the current assessment values.
Council Reports
Councillor Reimer said that the Valemount Historic Society has a full board of directors going forward. He attended Valemount Entertainment Society's AGM and the housing committee meeting.
Councillor Blanchette attended the Healthy Communities Committee meeting. The committee bought eight bike racks to be put around town. She attended a day-long Strategic Planning meeting for the Robson Valley Support Society meeting in McBride as well as the housing committee meeting.
Councillor Torgerson attended the public budget presentation by the Director of Finance.
Mayor Townsend attended the village budget presentation and Regional District board meetings. She also participated in a Columbia Basin Trust meeting by teleconference. 
Columbia Basin Trust releasing funds for public art
Council received information on new funding being provided for public art. Arts organizations and municipalities are eligible to apply. The information is to be shared with the Valemount Arts & Cultural Society (VACS). Councillor Torgerson offered to attend any VACS planning meetings related to projects for public art.
Public Comments
Valemount Community Sports Days committee Chair Jennifer Scheller spoke to some proposed changes to activities and said she would coordinate with Public Works.