by Laura Keil
---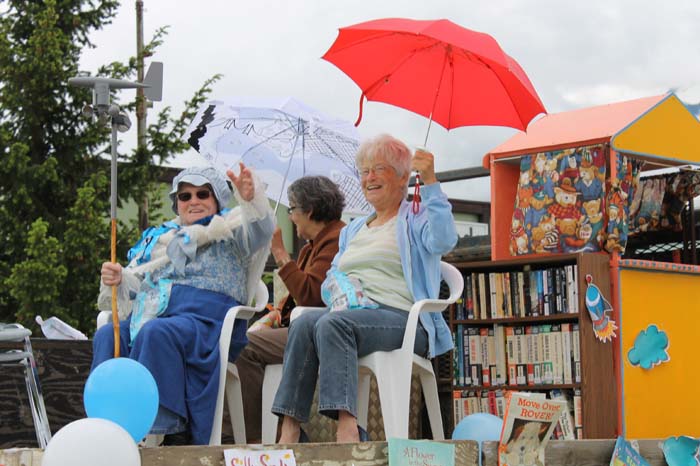 How do you move a library?
One book at a time.
Or in the case of the McBride library, with wagons, bike baskets and backpacks in a parade.
The McBride and District Public Library is beginning the move to their new building this Friday 3pm and inviting young people to join them in a moving parade.
The library and museum have been waiting on renovations to their new shared space at 521 Main St. Delays have meant a later move-in date than anticipated.They have also been waiting for their license of occupation from the Regional District, which they expect to receive very soon.
"We're very excited to welcome everyone into the new space as soon as possible," librarian Naomi Balla-Boudreau told the Goat on Tuesday.
She said the library hopes to move all the bookshelves and books by this Sunday. The library will be closed starting this Friday when they begin the move.
Balla-Boudreau said they are planning a soft opening possibly as early as next week, with a grand opening & community celebration in the near future.
If you have a few hours to pack and haul books, stop by the library to sign up for a shift. Shifts are Sunday from 9am-12pm, 10am-1pm, 1pm-4pm, or 2pm-5pm.
If you have questions about the move, come by the library or call or text Amber – 250-569-7817.