by Andru McCracken
---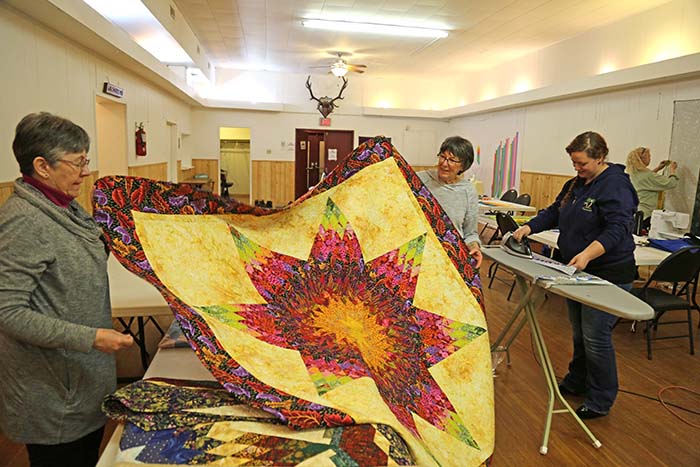 Those brave enough to enter the Elks Hall this past weekend were welcomed with a shock of colour. The Valley Piecemakers took over the hall for three consecutive days to work on a new project, a star quilt. Photographer Andru McCracken caught up to them at the end of day 2.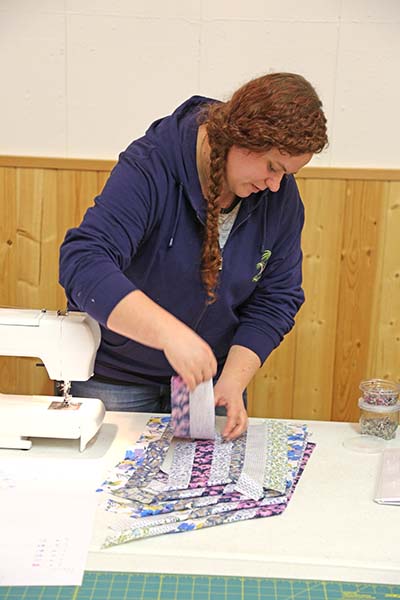 Top: Club president Debbie Alexander and quilting instructor Diane Jansson hold up an example of what they hope to create. There is a lot of planning that seems like a lot like math, at least to the uninitiated.
Right: After meticulous planning and diagramming, Jessica Arnold lays out the quilt to get an idea of what it will look like. Arnold's quilt will go to a family that lost their home in the fires that ravaged Fort McMurray.
Bottom left: Debbie and Diane, check out the flashy pastel colours Debbie has chosen for her star quilt.
Bottom right: Anita is nearly done her preparations and ready to put it all together. Instructor Diane will help make sure that the star quilts lie flat without a big poof in the middle.