by Andru McCracken
---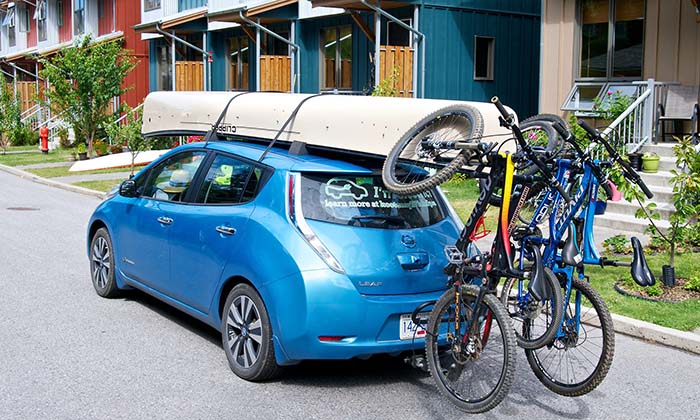 The Community Energy Association was in Prince George in January looking for seed funding to develop a plan to connect communities with electric car charging stations, a plan that excludes Valemount and McBride in the near term.
Dale Littlejohn the president of the Community Energy Association said the plan will help determine who would run and operate the stations and insulate communities from ongoing costs.
"Municipalities want this to happen, but these things are pricey, they need help from the Province and Feds [for the capital to build the stations]," he said.
"We want to see the entire stretch of Highway 16 connected and down to Kamloops connected to the southern electric vehicle network," he said.
The initial plan won't include Valemount and McBride; instead it's focussed on connecting Kamloops and Prince George via the Caribou Highway.
"That is the route where some initial studies have already been done, and we have a high degree of confidence that we can connect that. We haven't done all the math to figure out the best way to connect Valemount, because it's a little bit out of the way."
He said part of it is driving tourism and economic development.
"We're going to be looking at Valemount and that whole triangle [Prince George, McBride, Valemount, Kamloops]," he said
"We know we can connect Prince George to Haida Gwaii for the older vehicles that go about 100 km," he said. "We're going to try to do a plan like that for Valemount, but the distances might be a bit longer and it's probably the more current electric vehicles […] that you are going to see driving up there."
Littlejohn said Valemount is the only area in the Columbia Basin that a recent program, called Accelerate Kootenays wasn't able to reach.
"There's just no way to get there when you are down in Golden," he said.
"It's an island and there is nothing to connect there."
He said there are some level 2 chargers that take 8 or 9 hours to charge up.
Littlejohn said that Valemount and McBride need to express an interest in the program if they want to be included.
"There was strong interest when I presented to the Regional District of Fraser Fort George," he said.
Littlejohn said if the communities reinforced their interest in charging stations there is funding available from Natural Resources Canada that could make it happen.