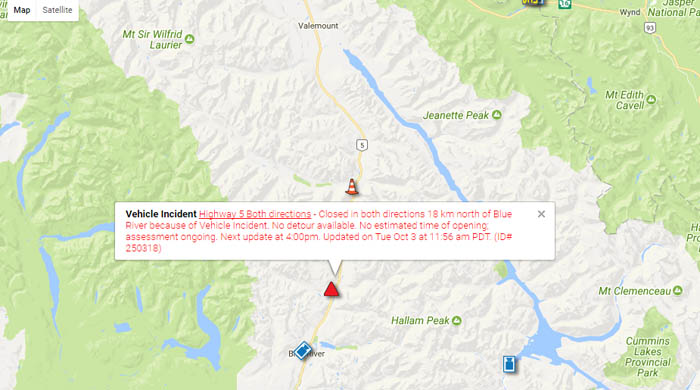 by GOAT STAFF
As of 3:40pm, Drive BC says Hwy 5 is now open to single-lane alternating traffic after the road was closed due to a motor vehicle incident this morning.
Trucks were lined up along the frontage road in Valemount after Hwy 5 closed around 9am as no detour was available.
There's no word yet on injuries or casualties.