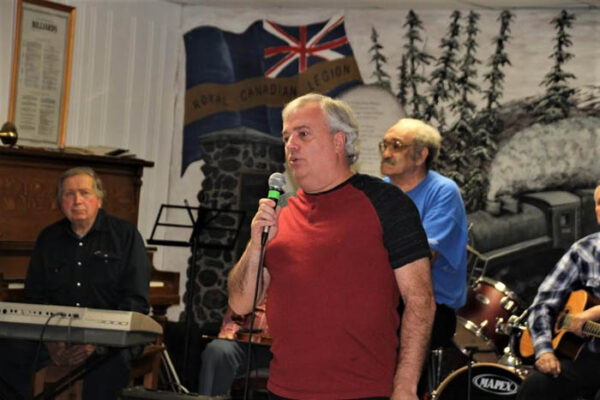 By LAURA KEIL
On Oct 14th, the Valemount Old Timers band lit up the legion with their old-timey tunes, but this time listeners could take the music home with them. The evening was the launch of a professionally-recorded CD of the band, which was recorded live earlier this year.
The group has been playing together in various forms for 15 years and is a staple at community events. The band is currently made up of Ken Abernathy, Gordon Carson, Lynn Carson, Joe Edwards, Art Hart, Lou Hartman, and Ray Leslie. True to their name, half the band's members are over 80 years old.
Saturday included dancing lessons courtesy Pete Amyoony. Gord Peters, who spearheaded the recording project, was master of ceremonies. Some 60 people attended to pick up pre-ordered CDs and DVDs or to purchase them. Lots of townspeople contributed time and effort to have the CD's made and pull the whole thing off, according to Legion member Bob Hoskins.
Peters says the albums turned out well.
"They sound and look amazing. It was a really fun night."
A limited number of CDs and DVDs will be available for sale at Infinity Office and Health.