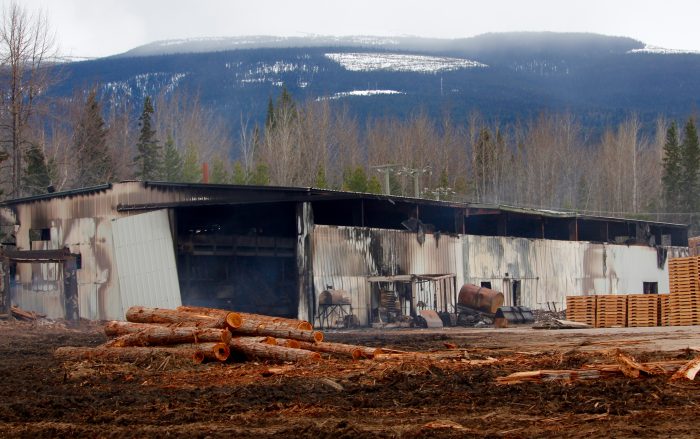 by Andru McCracken
Raj Basran's vision for rebuilding BKB Cedar mill in McBride is clear, but he is having trouble getting financing to make it happen.
"To make an investment of something close to $2 million, you have to have some sort of supply agreement," said Basran.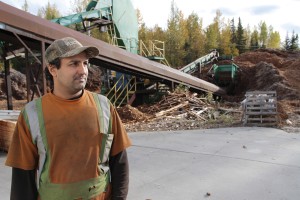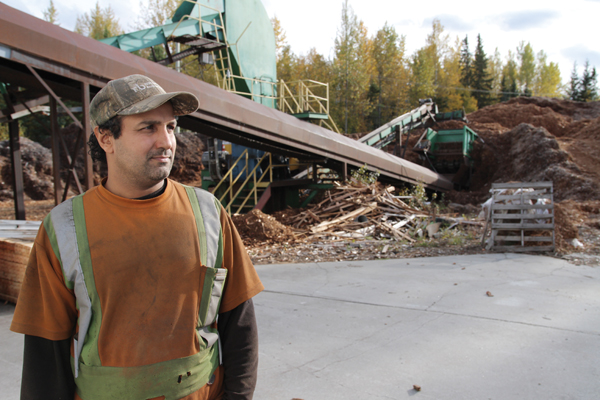 BKB Cedar produces split rail fencing for the American market. Last year it employed more than 30 people in McBride with a payroll approaching $900,000. The mill and the jobs grew organically out of a mutually beneficial relationship between Basran and the community forest. When the bulk of his mill burned down on April 5th of this year, Basran couldn't simply rebuild. In order to get a loan to rebuild it Basran said he must demonstrate to potential financiers that he has the wood available for his business case.
Basran can take a wood supply commitment to the bank, but that means getting fibre guarantees from forest companies. From his perspective, the McBride Community Forest Corporation is the one organization that has the ability and interest to provide it, even if he ends up using other suppliers over the course of the year and using less than is offered.
For instance, last year his company brought in 60 to 70 per cent of their volume from Fraser Flats via Carrier Lumber Ltd. and the McBride Community Forest wasn't a big supplier.
But the trick is those other suppliers won't offer him a supply agreement guaranteeing him future supply.
"If we can't get any kind of commitment for logs, we're pretty much dead in the water.
At the end of the day you gotta have the resource to make it happen. I don't have the resource," he said.
"Once we actually get the commitment to go I think there will be lots of wood available and it wouldn't be a burden on any one organization," Basran says.
For Joe Rich, chair of the McBride Community Forest Corporation it is simple: they cannot commit to supply what they don't have.
"We're not able to provide him with the volume of fibre that he has requested," said Rich. "We simply don't have that volume."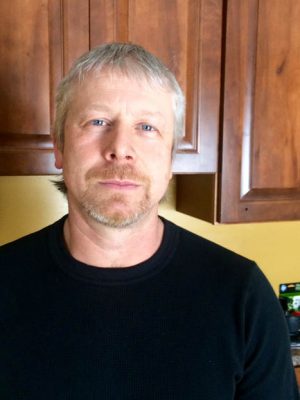 "The mill that burnt down, operating at the level it was operating at, was a major asset to the community," Rich said. "It is a sore loss."
But Rich said Basran is asking for fibre for a substantially larger and higher-production mill.
"That's why we are saying, we're not telling you not to build that mill, but [you] can't build it on our shoulders," he said.
Rich said he'd like to see Basran build "within the means and fibre supply of the community forest and surrounding area."
Basran said he feels the community forest is forfeiting the opportunity to create good jobs.
"Five or 10 years down the road you are going to realize, we've got too much cedar, we need to find a home for it. Then you are going to try and find somebody that wants to invest $2 million into this community," he said. "We still have half a mill we can work with and get it back up and running."
For the interim, Basran said he will reduce the scale of his operation.
"We're going to plug away at it and turn it into basically a one-man, two-man show, and if we get that going then we'll slowly build it up," he said. "We deal with what we have and we just keep plugging away."
Rich says the Community Forest contributes some 30 to 40 jobs in the community right now.
"We want to continue to support small operations that provide jobs," said Rich. "[We have] loggers in the bush, we have another cedar mill producing and another couple small sawmills we're providing fibre for."
Rich said if Basran comes to the community forest with a request that is within their means they are willing to cooperate.