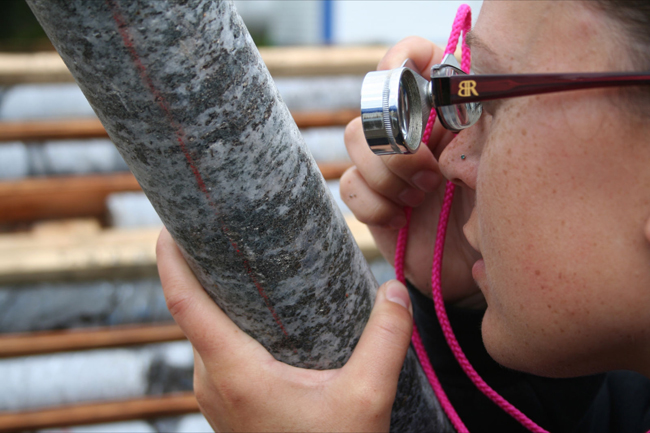 by LAURA KEIL
A company looking to develop a Tantalum-Niobium mine in Blue River has partnered with an Estonian scientist who has found a way to refine the separation process.
Commerce Resources Corp. has completed a Memorandum of Understanding (MOU) with Alexander Krupin of Estonia who has a proprietary separation process that may be useful for Commerce's Upper Fir Tantalum and Niobium Deposit near Blue River BC.
Under the terms of the MOU, Commerce will provide a one metric tonne sample to Krupin's facility in Estonia.
"Alexander has a long and significant history in metallurgy and we are very interested to see the results from this demonstration of his new technology on our Upper Fir Deposit feed stock," said Commerce Resources President Chris Grove in a statement.
Tantalum and Niobium are sought-after substances in the electronics industry due to their conductivity, corrosion-resistance and other properties.
The Canadian company hopes to develop a long-term source of conflict-free and ethical tantalum which could potentially supply 10 per cent of the world's market for the long term. Much of the world's tantalum comes out of the Democratic Republic of the Congo, which is rife with civil war.
There are no other tantalum mines in Canada. The biggest existing mine is in Australia.
Markets for Niobium and especially Tantalum have remained favourable as big sources of the much-sought minerals are limited to mines in just a handful of politically stable countries, the company previously told the Goat.
The Blue River deposit was discovered in 2002 and has been the focus of the Company's activities since 2005.
The composite body of mineral extends more than 1,450m in a north-south direction and as much as 800m east-west.