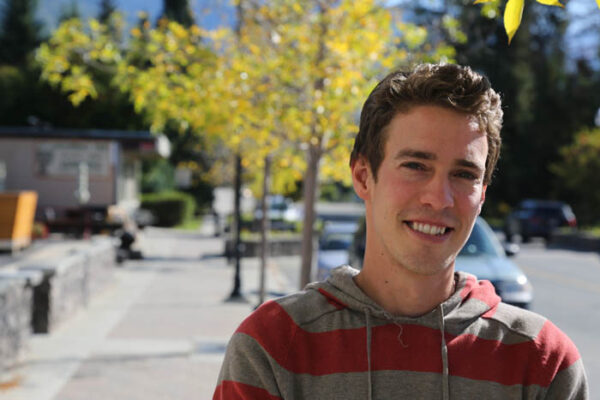 by Andru McCracken
Literacy programs delivered by the Valemount Learning Centre have been cut dramatically because of a loss of federal funding, even as a new refugee family in need of ESL has arrived in Valemount.
The lack of funding means it will be difficult to provide meaningful year-round ESL, according to Jared Smith, ESL/Literacy Coordinator in Valemount.
"We have half the hours to deliver the same services," said Smith. "Before we had lots of one to one classes, which is amazing for the students. Now we're going to have to go back to more group stuff."
Smith typically works as the literacy coordinator for the program, but because the funding was not renewed he was laid off for the summer and will only return to his work in October.
Smith led the community effort to bring a refugee family to Valemount, but he was disappointed to be fighting forest fires – his employment for the summer – when the refugee family arrived.
As a result of the cuts, he said programs for the refugees are far more reliant on volunteers.
They also thought the refugee family would be arriving in the fall.
"It was a good fit before, it is a little more challenging now," he said.
Despite the funding cuts, Smith said that the new family is still receiving more attention than they would in the city.
"There are huge waitlists and backlogs for services in the city," said Smith.
Temporary workers hardest hit
A sizeable chunk of the program was used to help Temporary Foreign Workers, which isn't technically supported by the federal funding.
Smith worries that Temporary Foreign Workers will not be well supported.
"The federal government is granting these work permits but not providing a lot of support," he said.
He said there are these cases where the employers take advantage of workers who don't have a grasp of the language or system.
"They don't understand the Canadian Labour standards very well. And generally the employers don't go out of their way [to educate them]," he said.
"To successfully do their work they need to integrate in the community. If they can practice their English they are just that much more able to participate."
He said Temporary Foreign Workers are often unaware they are eligible for certain medical services and because they are low paid and less educated they need help navigating the system.
"It's pretty challenging for anyone," he said.
Smith said the believes it is the federal governments responsibility to make sure temporary foreign workers' rights are protected.