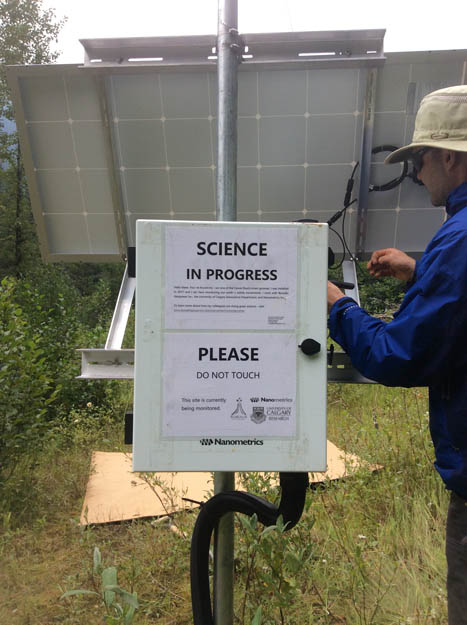 by LAURA KEIL
Borealis GeoPower was in Victoria last week making sure the new Provincial NDP government and the Green Party know about the Canoe Reach geothermal project, as the company moves towards creating the first geothermal power plant in B.C.
"We're very happy with their interest in the industry and this particular project site and their willingness to understand the role they could play," says Borealis Geopower representative Alison Thompson. "We think we have the beginning of a new relationship with the B.C. government."
Thompson notes they are also grateful for the continued support of Prince George-Valemount Liberal MLA Shirley Bond.
After seven years of exploration and permitting, the company is getting ready to drill a test well this October near the Griffin Sawmill recreation site along Kinbasket Reservoir some 20km south of Valemount.
The company says they would not build the power plant at Griffin Sawmill.
"This is just one of many wells," Thompson says.
Last week the company finished installing 10 seismometers that measure natural tremors in the ground. The instruments will help them isolate fault lines as well as give them a baseline of ground movement before they begin drilling. They will remain in place for several years and possibly in perpetuity, Thompson says.
The work was done in collaboration with University of Calgary researchers and a company called Nanometrics.
These are the first seismic monitoring meters for geothermal in Canada, Thompson says.
"That's why we're partnering with the University of Calgary, because the information isn't just of interest to us, it's of interest to the science world as well."
The work was paid for by a bridge loan from P Squared Renewables, a Capital Pool Company. Borealis is in the process of becoming a wholly owned subsidiary of P Squared which is raising money by selling shares on the TSX.
Thompson says she and Craig Dunn of Borealis are more optimistic today than in the past, with permits they need are coming in at a good pace.
"We certainly are in better spirits these days than we have been in years past, with the work done in the field, and the financing and the interest from the government. Everything just seems to be coming together," she says. "It's time to drill. The countdown is on."
She says they will have a news release coming out later this week.
The Company has two geothermal energy projects in B.C., both of which are in the exploration stage and drill-ready. The other project is located near Terrace B.C. Thompson says they plan to get the Valemount project going first.