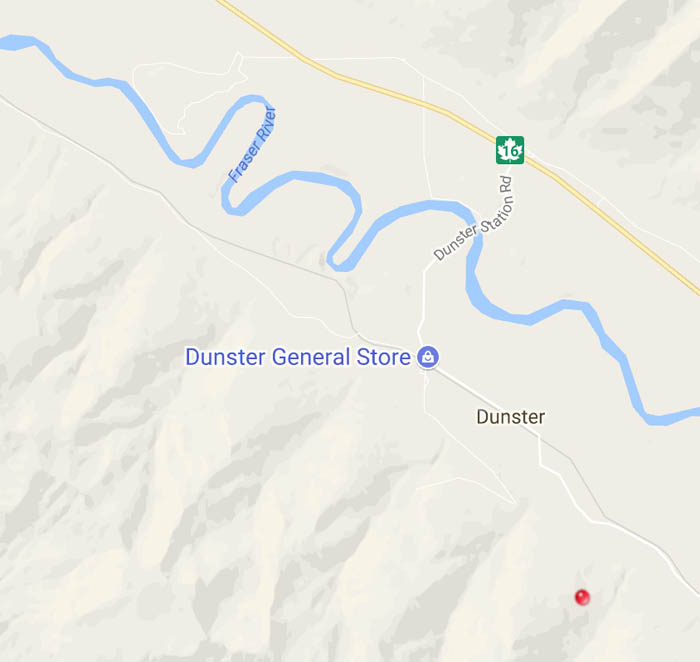 by EVAN MATTHEWS
Last week's heat wave followed by a night of excessive wind caused a small fire to break out in Dunster.
The Prince George Wildfire Centre currently has 10 active fires listed in the region, three of which are in the Robson Valley.
The most recent Dunster fire sprang up on Monday. The fire is extremely small — listed at 0.20 hectares — and is southeast of Dunster General Store.
The fire is believed to be off the road quite a ways, according to the PG Fire Centre. The fire is listed as new, but fire fighters are on scene and are suggesting locals shouldn't be worried about the fire.
The suspected cause of the fire is lightning.
A number of other fires broke out as well, according to the PG Fire Centre, however they were not big enough to make the centre's list of active fires.
Many were listed as 0.09 hectare, which a spokesperson from the fire centre says can be as minimal as one tree on fire. Crews investigate all fires regardless, according to the PG Fire Centre.
Many southern regions have had dry heat as of late, which is increasing the potential for fires, according to the PG Fire Centre. However, the north has experienced a lot of rain already, leaving the fire risk for the region at moderate, according to the PG Fire Centre.
The remaining fires two fires listed in the Robson Valley are not new to most residents, with one being on Apr. 5 (BKB Mill fire) and the other on May. 23 (Mount Robson fire).