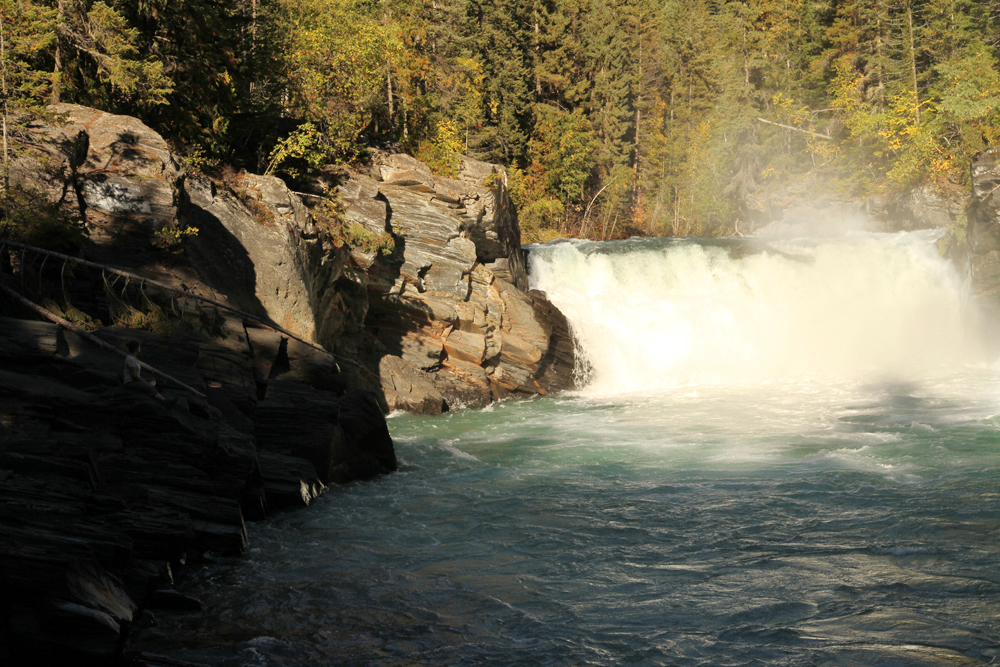 by GOAT STAFF
A tourist has died at Rearguard Falls.
On Friday, Jun. 30, witnesses camping near the area spotted Robson Valley Search and Rescue (SAR) on-scene. Shortly after, RCMP arrived.
Police believe the man, a 25-year-old Edmonton resident, was visiting the falls with two friends. It is believed he hopped the fence along the trail, fell into the water and was swept away by the strong rapids.
Though the fence is intended to keep people safe, tourists often hop over for better views and a bit of adventure.
Robson Valley SAR engaged swift water rescue in addition to aerial searches via Yellowhead Helicopter.
The man, who was shirtless and wearing tan coloured shorts, became difficult to spot after falling in, according to witnesses.
After a lengthy search — upwards of three hours — the man's body was spotted via helicopter and subsequently retrieved, roughly 300 metres from where emergency personnel believed he had fallen in.
The B.C. Coroners Office continues to investigate.