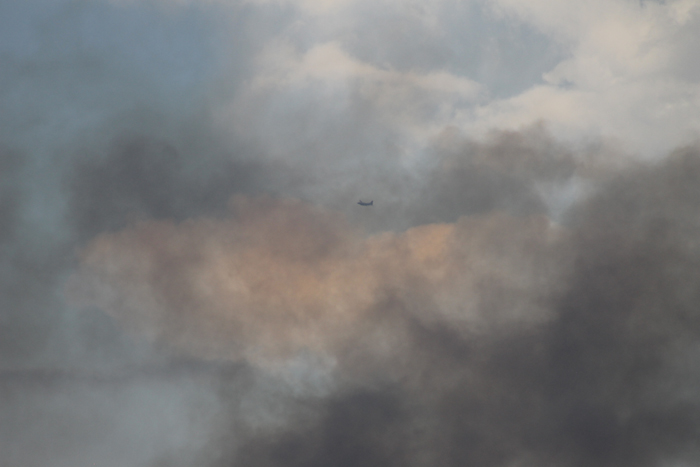 by EVAN MATTHEWS
The Prince George Fire Centre — including McBride and Valemount – is under a Category 2 and 3 fire ban as of Thurs. July 6th.
The July 6th ban does not include campfires kept under a half-metre high by a half-metre wide (*UPDATE* as of July 10th campfires are also banned.), and it does not apply to CSA or ULC-approved cooking stoves that use gas, propane or briquettes.
Effective at 12 PM on Thursday, Jul. 6, the ban is set to help prevent human-caused wildfires and protect public safety, according to the PG Fire Centre. The fire ban applies to all BC Parks, Crown lands and private lands, but does not apply within the boundaries of a local government that has forest fire prevention bylaws in place and is serviced by a fire department. Residents are advised to check with local government authorities for any other restrictions before lighting any fire.
The ban will remain in effect until Sept. 30, 2017 or until the public is notified.
A Category 2 fire is an open fire, excluding a campfire, that burns piled material no larger than two metres high and three metres wide, or grass over an area less than 2,000 square metres in size. A Category 3 fire is a fire that burns material in piles larger than two metres high and three metres wide, windrows, or grass over an larger than 2,000 square metres in size.
The fire ban is being implemented due to current weather conditions — dry heat — and the long-range forecast for the region, according to the PG Fire Centre.
Prohibited activities include the burning of any waste, slash or other materials, stubble or grass fires of any size over any area, the use of burning barrels or burning cages of any size or description, the use of sky lanterns, tiki torches or fireworks, and the use of stoves and other portable campfire apparatuses that are not CSAapproved or ULC-approved. Anyone found in contravention of an open burning prohibition may be issued a violation ticket for $1,150, required to pay an administrative penalty of $10,000 or, if convicted in court, fined up to $100,000 and/or sentenced to one year in jail. If the contravention causes or contributes to a wildfire, the person responsible may be ordered to pay all firefighting and associated costs.