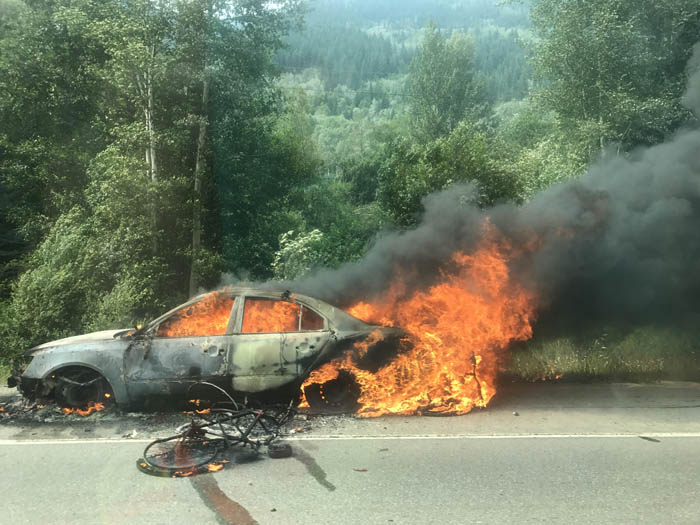 by GOAT STAFF
On Monday, Jul. 10, the Robson Valley received a bit of a scare while the rest of the province burns.
A small fire showed up on the B.C. Wildfire website, near Mount Robson. A small care was on fire.
Both RCMP and the Valemount Volunteer Fire Department attended, and extinguished the fire.
Traffic was backed up for some time, but has since cleared. Provincial firefighters also checked the area, but had no concerns pertaining to the fire.
There were no injuries.