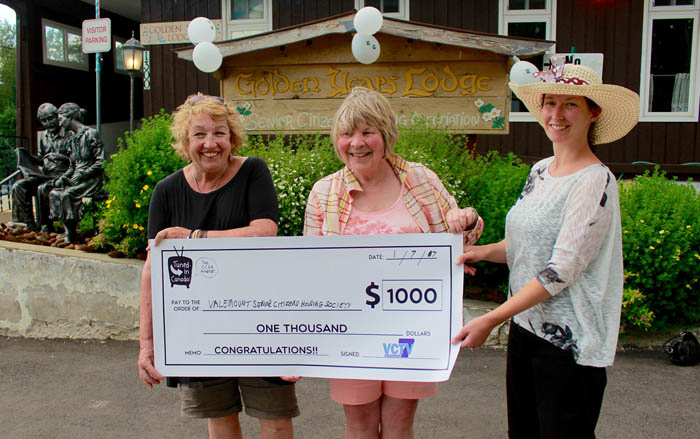 by EVAN MATTHEWS
The Valemount Entertainment Society is donating $1,000 to the Valemount Senior Citizen Housing Society.
The senior housing society's board is on a break for July and August, and won't decide what to do with the funding until its September meeting.
VCTV won the cash through the Tuned in Canada Awards. This year, VCTV won the Best Customer Service category for its efforts covering small events. This year marked the second consecutive win – in one category or another – for VCTV. Last year, and in 2014, the local station won the Best Community Channel Program category for its efforts on the Discover Valemount program.