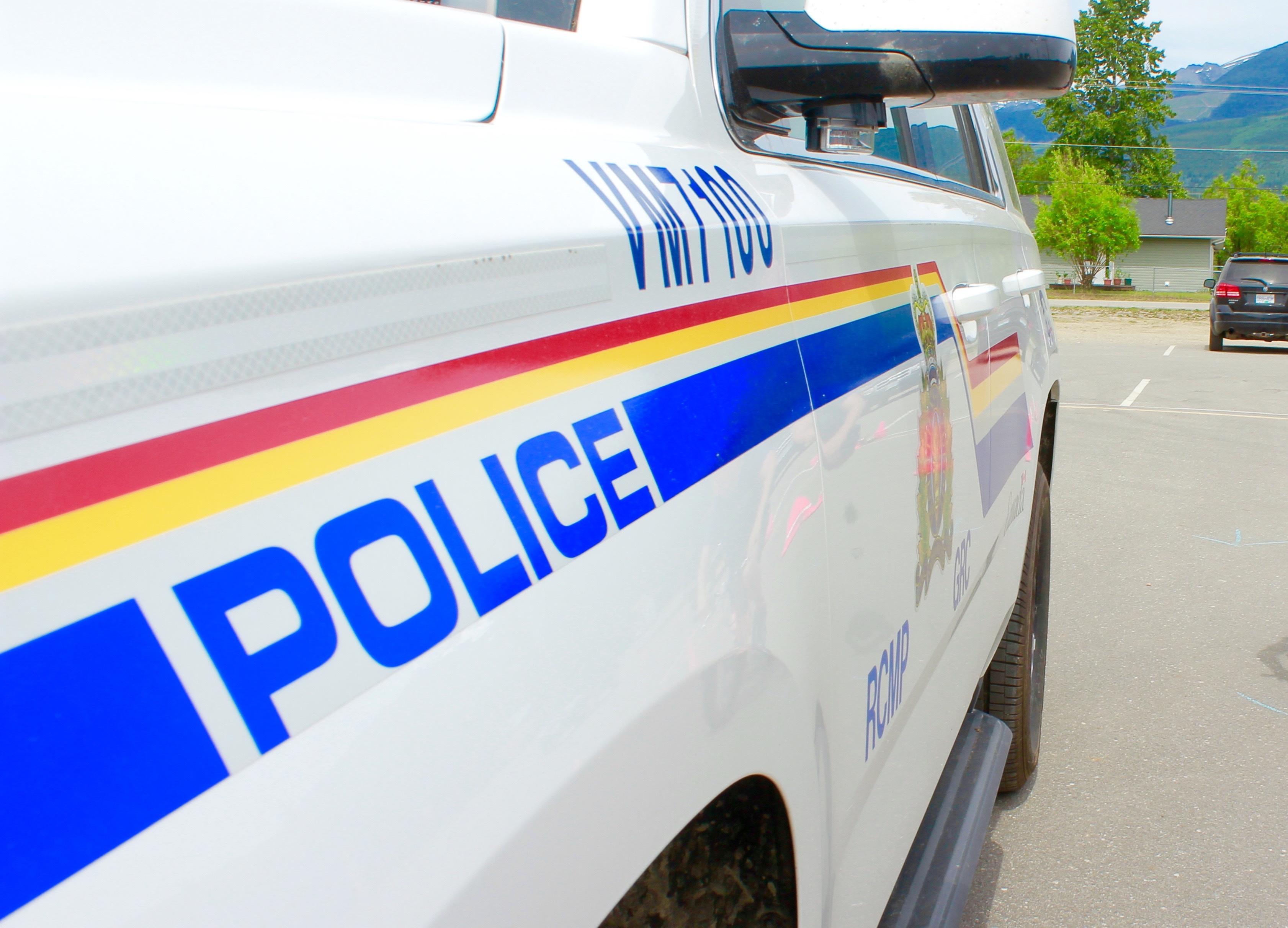 by EVAN MATTHEWS
While small towns like Valemount and McBride usually feel very safe, Robson Valley RCMP is investigating a man who is accused of luring young girls via social media to meet in person.
Duska Olson, the mother of seven- and 13-year-old girls, says a man approached her eldest daughter — named Natalie — via Instagram, sending messages and asking to meet in person, to which she declined.
However, the situation escalated Saturday, May. 27 when the man allegedly showed up in Valemount and approached her youngest daughter in person at the Petro Canada.
"He asked if she knew Natalie," says Olson, saying her youngest daughter confirmed to the man that Natalie was her older sister.
"He told her he wasn't from around here… and he and Natalie were supposed to meet," she says.
Olson's daughter ran inside the Petro Canada and told an employee what had happened, and the employee called Olson to relay the situation, she says.
"He also told my youngest daughter he was looking for two other girls in town," — Duska Olson, parent
It wasn't until after the incident Olson asked Natalie if a man had been messaging her online, which Natalie confirmed to her mother.
"He was commenting on her pictures," says Olson.
"Then he started private messaging her and telling her how beautiful she was, and how he wanted to meet her and get to know her.
"She told him he was creepy and she wasn't interested," she says.
Olson says Natalie's Instagram account has pictures of the two sisters together, and doesn't know if the man approaching her youngest daughter was pure coincidence or if it was targeted in that he knew whom he was speaking with.
The man's Instagram handle — or username — was listed as kulmeet7, but he has since changed his username to kootappa, while also changing his profile photo.
The Goat contacted the man via Instagram, but he did not respond to questions by presstime.
Instagram is a social media platform intended for sharing pictures. Users share pictures using hashtags to aggregate photos for people with similar interests and hobbies.
A hashtag is used on social media sites such as Twitter and Instagram, which uses a word or phrase preceded by a hash or pound sign (#) and used to identify messages on a specific topic.
After connecting with photographers of similar interests, users have the option to "follow" one another.
Olson's youngest daughter was able to give an accurate description of the man to RCMP, she says, and the man was allegedly was driving a grey (or light-blue) four-door car.
"He also told my youngest daughter he was looking for two other girls in town," says Olson.
Some residents suggested via social media that parents could use the situation as a teachable moment with their kids, which Valemount Secondary School agreed with.
Principal Dan Kenkel says he brought the students together to suggest re-assessing their social media — more specifically, Instagram — content and security settings.
"They should remove the location marker. While there may be other ways to be tracked to a location, at least you are not rolling out the welcome mat," says Kenkel.
"Privacy settings should be set to "private" as opposed to public, so someone has to request to follow you… And you should go through your followers and remove any you don't know or have not interacted with regularly," he says.
RCMP said the matter is being investigated, but didn't provide further details. Olson says RCMP advised her they know who the man is and he has left town, suggesting to her they have video evidence of the man at the gas station.