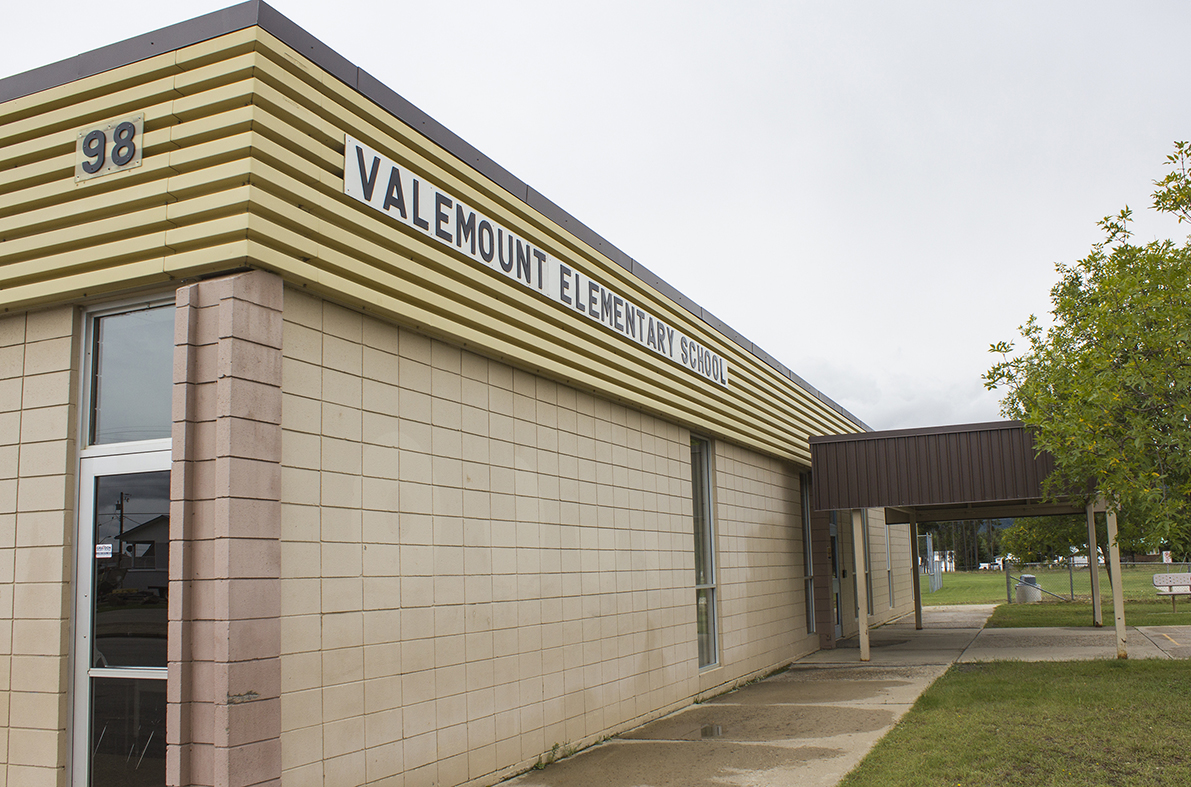 by EVAN MATTHEWS
Valemount Elementary School is going ahead with proposed changes to the length of its school days, meaning one Wednesday per month will be an early dismissal.
Principal Priscilla Davis announced the change at the school's Parental Advisory Council (PAC) meeting in May.
Davis noted the school used this model for the first six years of her tenure, but then changed to synchronize with bus scheduling.
In the new model, four minutes will be added to each school day, making dismissal time 2:36 PM, according to the survey. In turn, one Wednesday per month from Oct-May (minus December), students will be dismissed at 1:35 PM, with bus students being supervised until 3 PM.
The four minutes added to each school day equates to an additional 20 minutes of class per week, which equates to the one-hour being subtracted from the one Wednesday per month.
In early May, the school faced criticism from parents after sending home a "Professional Development Model Survey" explaining the proposed new schedule, to which parents could sign and return if they were opposed – called a negative response letter.
Multiple parents criticized the school publicly not only over the proposed changes, but also for the negative response letter. Parents said kids forget forms or lose them in their backpacks, and many suggested not responding is not the same as agreeing to the changes.
Davis says the proposed model supports the vision to provide the best educational experience for every child.
With the proposed model, teachers get the opportunity to meet for uninterrupted time to come up with more effective ways to teach, Davis says, while allowing teachers to work toward common goals.
"Teacher collaboration time is essential for school improvement, as it provides structure in which school staff work together to analyze and improve their professional practice," she says.
Ultimately, Davis says the school did not receive enough negative response letters from parents to reconsider the change.