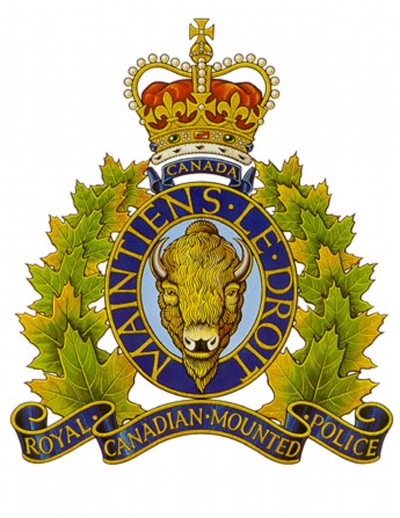 by EVAN MATTHEWS
The Canadian Women's Foundation estimates half of all women in Canada have experienced at least one act of physical or sexual violence since the age of 16.
Twenty-seven-year-old Tanisha Teering of McBride can attest. She was in an abusive relationship for nine years, from the ages of 16 to 24.
"In 2013, with the help of RCMP Victim Services shewas able to leave the relationship.
"There is help out there, and you have the strength to do it. Sometimes all it takes is asking for that helping hand."
On Thursday Jun. 1, Teering — in partner with RCMP Victim Services and the Robson Valley Support Society — shared her story with other McBride women in part of Victims and Survivors of Crime Week.
The conversation was inclusive of Teering's own experiences, but focused on how RCMP's Victim Services guided her through the process of re-building her life, she says.
"It was a very difficult situation. I had a child with him, and I had a step-son," says Teering.
"It was difficult to leave because I was not only scared of what would happen to me, but would happen to my kids," she says.
Women often stay in abusive relationships because the abuser has threatened to kill them if they leave, or to kill himself or the children, according to the Canadian Women's Foundation.
Roughly 26 per cent of women who are murdered by their spouse had left the relationship, according to the foundation.
RCMP provided Teering with many supports, she says, including changing the locks on her doors and securing her house — as her ex-husband had broken into the house prior — and even re-locating Teering and her kids from the family home when her ex-husband was released from prison.
"When my ex-husband was released from jail he went up to Prince George, and on his way back he threated to kill me and the kids, and then himself," says Teering.
"Victims Services put us in a safe environment and we stayed for about 24 hours before he was arrested again and brought up to jail. It was very intense," she says.
And the help extends beyond the line of duty for a few of the RCMP officers, according to Teering, saying in her case a few officers managed to get her son involved playing hockey, and move forward in her own life.
"They helped heal him through sport, and through kindness," says Teering.
"They put me into counseling and parenting programs, and helped me manage the trauma we had been experiencing for so many years.
"(Life) is about resiliency," she says.
The week's conversations centre on resilience, and the capacity to prepare for disruptions, recovery from shocks and stresses, and the ability to adapt and grow from a disruptive experience, according to RCMP.
Since her involvement with Victim Services, Teering says she's gained certification to work with the elderly as a care aid, as well as working with McBride's mental health and addictions programs as a skills worker.
"I've gone back to school," she says. "I even coach hockey now."
Teering has now been in a two-year relationship with "a wonderful person" who she says has changed her family's life. She gave birth to her most recent child three weeks ago.
"We own our home now. We have a new family and a new life, and it's amazing to be able to move forward with a new perspective," says Teering.
"This is what a family should be."