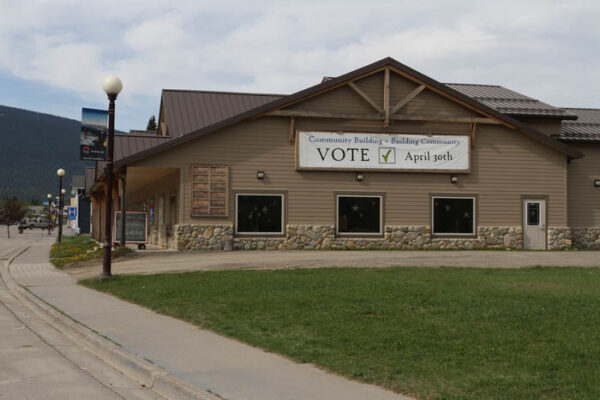 by EVAN MATTHEWS
 McBride residents can expect to enter and enjoy the new museum and library site as early as this summer.
The Regional District of Fraser-Fort George (RDFFG) has issued an invitation to tender for renovations to the Robson Valley Exploration and Learning Centre located at 521 Main Street in McBride, according to a statement this week.
The tender was issued on Mar. 15 and interested bidders have until Apr. 7 to submit their documents.
Following a successful assent vote — formerly referred to as referendum — the RDFFG purchased the building in June 2016 as the new home for the McBride and District Library and the Valley Museum and Archives.
Since then, the regional district has been working with the library and museum to confirm floor plans and determine what renovations are required before the two organizations can move in. The district is estimating renovation work to be complete by the summer and will be able to move in shortly after, according to regional district Media Spokesperson Renee McCloskey.
The building will be closed to community programs and events during the renovation period, McBride's Library Director Naomi Bella-Boudreau told The Goat.
"Still, we are excited to be planning the new space, and we look forward to bringing the community improved programs and services within it," she says.
The regional district says in order to keep costs manageable, grant funding has been sought to support the renovations and the purchase of furnishings and other interior fixtures.
Large machinery outside of 521 Main Street left many McBride locals wondering about the project's progress.
Many of the machines seen working at the time were grading the property — the first step in the renovation plan — according to Bella-Boudreau, adding contractors finished the job, which means the new site will construct wheelchair accessible ramps and entrances if and when grant funding is confirmed.
Currently, artifacts are being stored inside 521 Main as well as in community members' homes, according to Bella-Boudreau.
Those interested in the museum and library's current space designs are encouraged to check out mcbride.bc.libraries.coop.