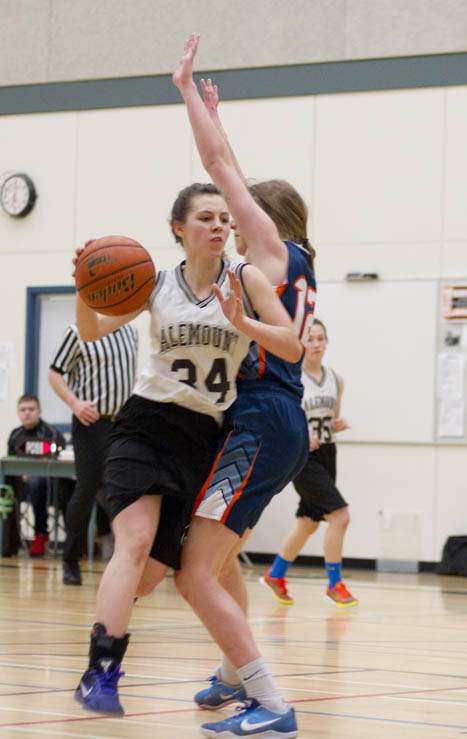 by EVAN MATTHEWS
The Valemount senior girls' basketball team is showing they're the real deal, as they get ready to fight their way to the Provincial Championships.
Playing in the "A" division of the B.C. Secondary Schools Girls Basketball Association, the Valemount Timberwolves have grabbed a provincial ranking, as they currently sit as the number 10 ranked team in the Province.
"It means a lot," says one of the team's captains, Shae-Lynn Carlson.
"In grades eight and nine we were basically… a senior team. We lost a lot in those years, and it's nice to be winning," she says.
The Valemount girls played host to another tournament over the Jan. 27 and 28 weekend, ultimately, with the team finishing in third place behind Cedars Christian School (finishing second) and Unity Christian School (finishing first).
Cedars is ranked fifth, provincially, while Unity is ranked eighth.
"I've never had to worry about this team coming to practice ready to work. They're self-motivated," – Tim Nusse, Head Coach
While the Valemount girls only played Unity — not Cedars — in the most recent tournament, the girls faired well in a close game, losing 73-63.
In a game against St. Ann's, the Valemount girls beat St. Ann's by a score of 53-46. St. Ann's, out of Kamloops, also received honourable mention on the Provincial rankings.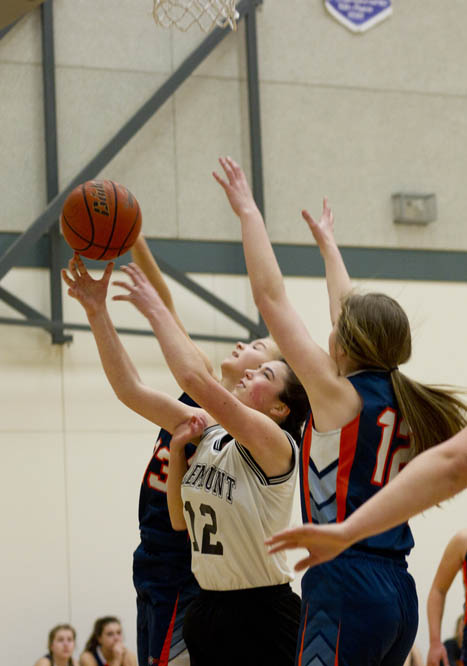 "I think we're going to Provincials, for sure," says Carlson, who also says the team can beat anyone in their division after seeing them compete with some of the ranked teams.
The girls noted, too, how they've shed the "underdog" label, and consider themselves to be serious competitors.
In order to qualify for the Provincial Championships, the Valemount senior girls' team will have to finish in one of the top two spots within their zone.
Currently, Valemount sits in second place within the zone, just behind Cedars.
The girls will now get set for the final zone tournament from Feb. 22 – 25, which will finalize the zone rankings, and dictate who qualifies for the Provincial Championships.
Head Coach, Tim Nusse, says there has never been a question about the team's commitment and dedication.
"I've never had to worry about this team coming to practice ready to work," says Nusse. "They're self-motivated."
While Nusse wouldn't go as far as saying this is the best team he's ever coached, he did say they have the most depth and he feels comfortable putting any five girls on the floor.