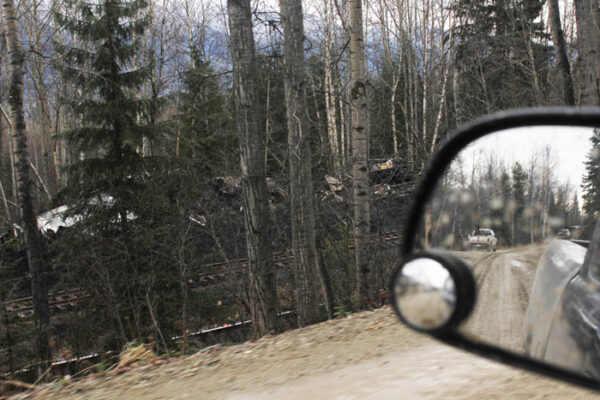 Sixteen cars on a westbound coal train derailed near Dunster Tuesday morning.
There were no injuries and no dangerous goods involved, according to CN, though the company says there is a stream adjacent to the derailment site.
CN environmental crews are on site to begin removing coal spilled from the cars, CN spokesperson Kate Fenske says, and silt fences have been placed in the stream to prevent coal from moving.
Crews have been working overnight and through Tuesday to remove the cars and repairs to the tracks, she says.
The derailment happened roughly five kilometers northwest of the Dunster General Store, immediately beside Raush Valley Road, a few hundred metres from the Fraser River.
The derailment occurred sometime before 3 AM, as CN employees arrived swiftly on scene to begin work, waking up some locals.
As of Tuesday, those on scene say the entire line has been shut down.
CN expects repairs to the track to be completed by late Tuesday (Nov. 15), with the track expected to re-open at the same time.
The cause of the derailment remains under investigation.