The forest looms over top of a tiny house at the top of a hill, with an even bigger garage. When you pull into the Berkenpas' driveway, it's easy to see how the forest could eat up some of our modern conveniences.
Such was the case with a 1956 International SF180.
Mike Berkenpas says the family of his wife, Jean-Ann, has owned the property as well as an array of vehicles, and as the years passed, some of the vehicles became the property of the forest.
Jean-Ann Berkenpas, originally McKirdy, says her family has lived there since 1951. When Mike and Jean-Ann moved in, Mike says he was doing some exploring when he saw the truck in the woods, and fell in love.
"It was covered in moss and piled up branches… It was overgrown," says Berkenpas.
"The last time I could find it insured was in 1989," he says.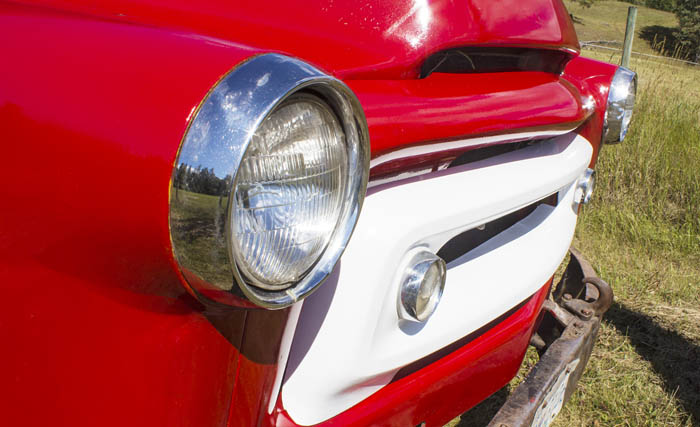 The more and more Berkenpas looked it over, he began to realize what good shape the vehicle was in. He set about his free time to see if he could get it running, he says.
The process quickly became a step-by-step to see if he could get the engine to turn over, he says, then once it turned over he got even more excited. Then he tried to make the engine fire, he says.
"It was three months to get the truck driving," says Berkenpas. "I've spent probably another year just working on other little things on it."
The truck was initially purchased for logging, according to Berkenpas, and as a result contains tandem axles.
Those tandem axles is what makes the truck so rare, Berkenpas says, and he hasn't found another surviving truck, as he's only seen them in junkyards or up on blocks.
"I think survivability is so low on them because they were work trucks," he says. "They were just beaten and wrecked."
The truck has been through more of a rebuild than a restore, according to Berkenpas, estimating the cost of a full restoration at $30,000.
Some smaller International trucks from the same era have been restored and are selling online for between $20,000 and $35,000.
Because Berkenpas' 1956 International isn't made anymore and it's not fully restored, it's difficult to estimate the vehicle's worth, but money isn't the most valuable thing to Berkenpas.
"My favourite part is just sitting in it and watching the instruments move," says Berkenpas.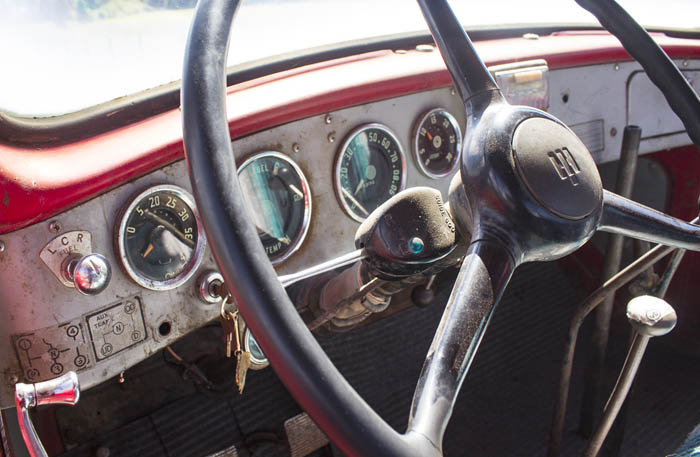 "To watch them move around, to feel the engine's driveshaft through the steering wheel… You don't get that experience in a modern car," he says.
While another man might spend $70,000 on a truck he has no real attachment to, Berkenpas says he'll remember tinkering with this old beauty for the rest of his life.
The truck comes from an era when things were made to last, according to Berkenpas, which makes a vintage truck like his a hands-on piece of manufacturing history.