As the salmon fight their way upstream, the clash of steel blades just a few feet above makes a difficult choice for a tourist's eye.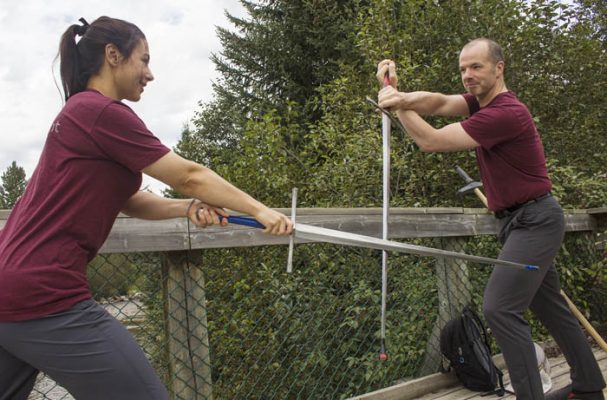 Vancouver natives Greg Reimer and Brooke Taylor, who recently moved to Valemount, are offering Italian sword fighting classes at customer request.
"I teach (it) from the medieval and renaissance eras, and martial arts occurring in Italy between the years of 1400 and 1600," says Reimer, owner of Swordfight Canada.
As the two exchange striking attempts, Reimer says the first thing anyone should know about swordfighting is that safety is the number one priority.
"If we hit each other, nobody wins," says Reimer. "I need to recognize opportunities, and take them when they're presented."
While one of the school's goals is to create a realistic atmosphere for the weapons, Reimer notes the blades on all the weapons are dulled for safety.
"We look at three different eras, and three different core weapons," he says.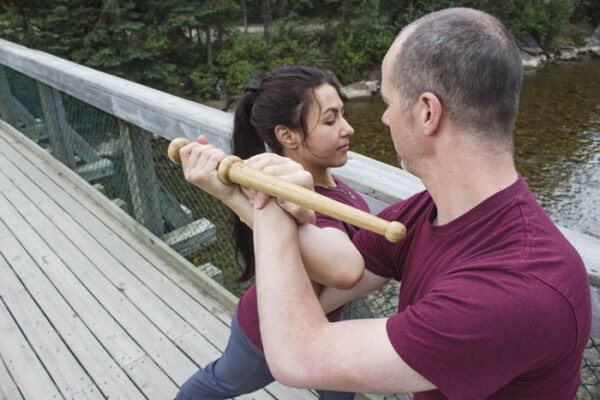 Reimer teaches weapons from the:
• Late 1300s, or early 1400s — two-handed long sword
• 1500s — smaller sword with a shield in-hand
• 1600s — the rapier, a long, thin single-handed weapon
The two-handed long sword is the core weapon of Swordfight Canada, Reimer emphasized, but people can also learn to use a poleaxe, as well as medieval dagger self-defense his school, he says.
Having over 10 years of swordfighting experience under his belt, Reimer has over 5,000 hours of teaching experience, he says.
Growing up reading books like C.S. Lewis' The Chronicles of Narnia, or J. R. R. Tolkien's Lord of the Rings, Reimer says swordfighting was always a part of his life.
"I loved swordfighting movies growing up, whether it was Star Wars styled swordfighting, Highlander, or Conan the Barbarian," he says. "When I realized you could actually learn to do it, I was into it."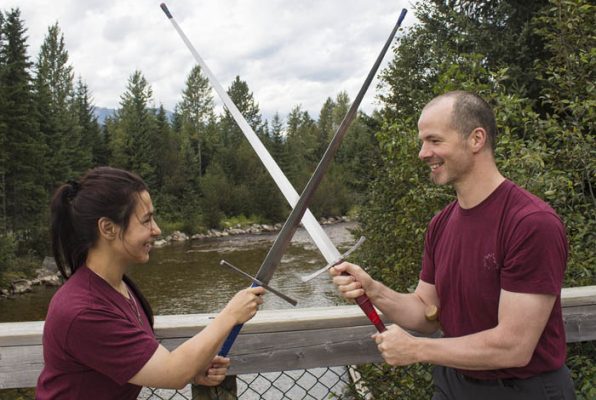 Reimer attended Academie Duello Swordfighting School in Vancouver, and became Provost certified to teach the skill himself.
People often wonder if they're the right type of person for swordfighting, according to Reimer, but he says every type of person should try it once.
"Big and small, fit and not, old and young, architects, construction workers, students and unemployed people," says Reimer.
"I haven't met any kind of person that didn't enjoy it, and some even go on to continue."
Learn more: http://swordfight.ca.