Although it should come as no surprise, the villages of McBride and Valemount cashed this week with annual grants totaling $677,000.
The Small Community Grant means McBride receives $336,956, while Valemount receives $340,441.
Fifteen-year-veteran MLA for Prince George-Valemount, Shirley Bond, says working in northern communities has helped her to understand how challenging it is for small, rural communities to find funds to invest in local infrastructure and services.
"The Small Community Grant helps to close that gap," she says. "The allow local councils to make spending decisions based on their priorities."
The $677,000 is part of almost $108 million being invested into communities across B.C., according to the Provincial Government, as a way to meet local needs including more policing, increased community safety initiatives, new equipment, infrastructure and service delivery priorities.
Both villages have an estimate of the coming funds, according to the Provincial Government, as they're encouraged to use last year's total to budget for the next year — there isn't very much variation.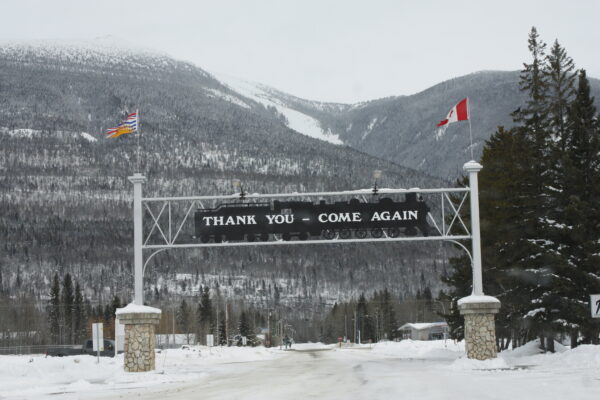 Valemount's Chief Administrative Officer, Mark Macneill, says the money is included in the annual budget.
"The small community grant… is used to fund the operations or needs of the Village," says Macneill. "Funding isn't assigned to any specific project or department, but it does serve to reduce the property tax needed to fund Village operations."
The Village of McBride did not provide comment on the matter by presstime.
Since 2009, the Small Community, Regional District and Traffic Fine Revenue Sharing Grant Programs have been providing grants to support small, rural B.C. communities, according to the B.C. Government, which allows communities to identify priorities at the local level.
Valemount has allocated their spending in the same way since 2009, according to CAO Macneill.
McBride's allocation could not be verified by presstime.
B.C. Communities will receive a total of $53M via the Small Community Grant and Regional District Grant funding, according to the Provincial Government.
These grants are specifically meant to help address infrastructure, administration and service delivery priorities, the press release reads.
The release goes on to say B.C. Communities will also receive a total $55M via Traffic Fine Revenue Sharing Grant funding.
Traffic fine revenue comes from ticket fines and court-imposed fines on violation tickets.
The B.C. Government says it delivers 100 per cent of net traffic fine revenues and the responsibility for paying for policing to communities with populations over 5,000 people.