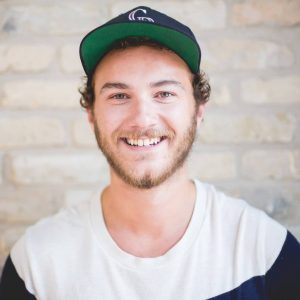 by EVAN MATTHEWS, editor
With the announcement of a new Tim Hortons slated to come to Valemount, I'm left wondering how much highway traffic will circulate through the town.
Not only is there a Tim Hortons coming, but we already have the A&W, and there are rumblings of another fast-food chain (likely Subway, in my opinion) being added to the Shell.
Where does that leave local business like The Gathering Tree, The Caribou Grill or Snow Addict Pizzeria? How many people will actually veer off the highway and come into town? Or maybe a better question — with added business on the highway, how do we make 5th Avenue and Main Street worth venturing down for highway traffic?
Maybe we can push our politicians to jump ahead of the curve, and while we develop business on the highway, also develop alternatives right here in town.
We've heard from locals, the notion of acquiring electric charging stations for vehicles such as Teslas, or the Chevy Volt. The fact is that the use of electric cars is on the rise.
In April, The CBC reported there are already 20,000 plug-in vehicles on Canadian roads and counting. They also reported if provinces reach their goals in cutting greenhouse gas emissions, the number of plug-in cars could jump to 500,000 on the road by 2020. Fleetcarma.com echoed the sentiment, saying sales of electric vehicles were up 15 per cent in 2015.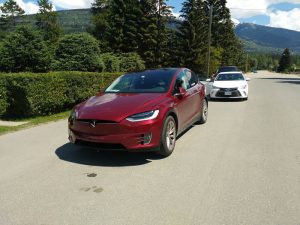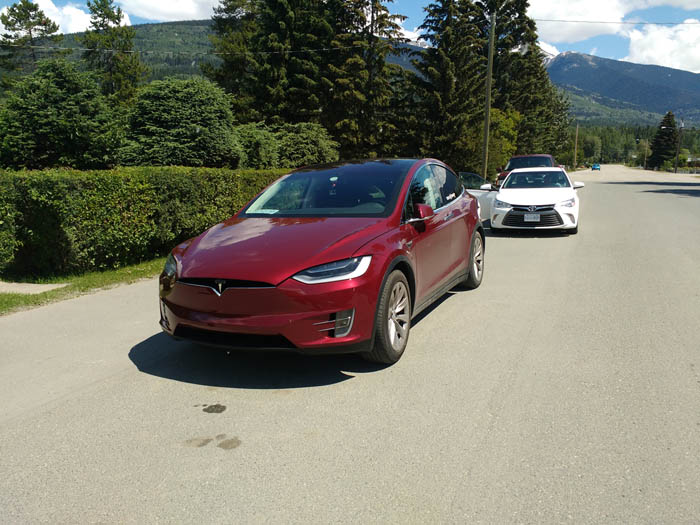 If electric cars make up even 10 per cent of the highway traffic by 2020, could local business encourage people to visit by crossing off multiple needs at once?
Let's use the aforementioned businesses as examples.
If you put a charging station somewhere near Centennial Park, you can advertise not only a charging station, but food, drink and shopping all around it. While charging, a person could go to Snow Addict, The Gathering Tree or Three Ranges, among others.
Pat Reimer, who runs IRvin's RV Park, says they've already let a person charge their electric vehicle using one of the park's 50 amp power sites and an adapter. Though charging is possible, the park lacks proper charging infrastructure, and Reimer says there is a definite need for more charging stations in the future.
The village is already somewhat decentralized having the Karas Mall on the highway along with all the gas stations and fast food, then you have 5th Avenue, and the even further disconnected Main Street.
Maybe we could even add a couple charging stations on Main Street in order to drive traffic near the Swiss Bakery, library and museum.
By installing charging stations in our hub, we promote a green alternative, while aiding our local businesses to compete with larger chains.
Maybe the discussion shouldn't be about how we can compete with large chains, but how we can develop amenities both on our main highway, and our town at the same time.