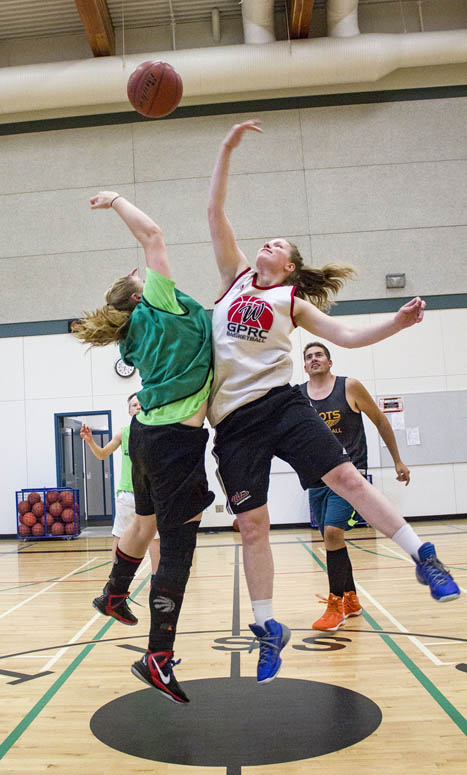 Two local people have come back to give back, as Valemount has hosted its first ever youth basketball camp.
Devanee Cardinal, organizer of Play it Forward, says the idea struck her youngest son when he asked, 'why doesn't anyone in the Robson Valley hold a basketball camp rather than sending kids to Edmonton for a week?'
"A lot of kids had already made plans for other camps," says Devanee. "What we caught is a lot of kids who wouldn't otherwise attend a basketball camp.
"I don't think (a lot of) the kids that came from McBride would have gone to a camp at all had there not been one close to home," she says.
Play it Forward, which is being held in the Valemount Secondary School's gym, cost $175 for five days, while each participant gets their own basketball and a free lunch on one of the days. There are a total of 20 kids enrolled ranging in age from 12-17 years old.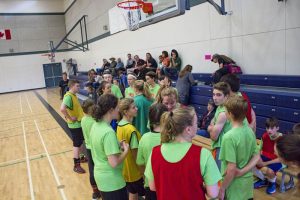 Two locals who spent time playing college basketball instruct the camp, one being Linnaea VanderZwan, the other being Devanee's son, J.D. Cardinal.
VanderZwan, from Valemount, just finished up her fourth year playing with the Grande Prairie Regional College Wolves, as their captain.
J.D., from McBride, just finished his freshman season with the Prairie Bible College Pilots. His teammate, Lorne Braam — who is from Smithers, B.C. — is also helping coach the camp, and just finished his fourth year.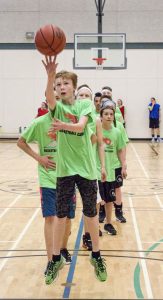 There is hope to continue the camp in the coming years, according to Devanee, mostly because it provides rural kids with the same opportunities as anyone else.
"City kids can access sports camps during the summer, whereas the rural kids can't really," says Devanee. "(SD57) has given us permission for the one time, so we'll see how it goes."
Sharon Cairns, superintendent of schools for School District 57, says this isn't a pilot project, but rather just good timing.
For the camp to go ahead next year, Cairns says the organizers are going to have to hold it at the same time next year, and apply to the district for permission again.
"We just need to be cognizant that major work gets done (to the school) in the summer, while kids aren't there," says Cairns. "It doesn't mean our answer will always be yes, but it doesn't mean it will always be no."
It's all about the value and timing of the activity, according to Cairns.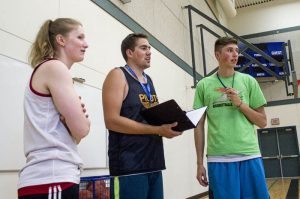 A third partner in the camp is the Valemount Learning Center, which helped organize the kids' registration.