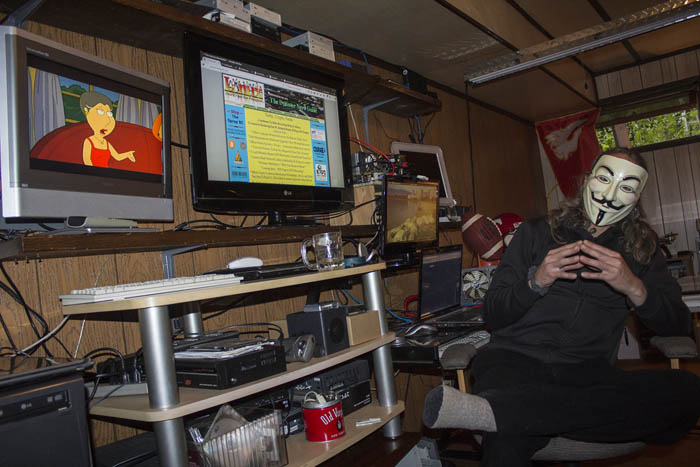 By EVAN MATTHEWS
Somewhere between Dunster and McBride, there is a group of tech-savvy individuals who are bartering for a better future.
Mark Cowan, and a man named Gus, who asked The Goat to omit his last name due to concerns related to online tracking, head up The Dunster Nerd Guild. The guild is made up of only five members, but they're capabilities extend far beyond what you might think, and the guild is all about helping ordinary people.
"It's friends who broke their computer and don't know how to fix it," says Gus. "The guy you have to call… is going to charge you $60 for walking in the door and $100 for whatever else he does. I can do all that for dinner or a couple beers, just something other than cash," he says.
The guild offers computer related services, which includes but isn't limited to, new operating systems, hardware upgrades, online security, peer support in the forums and field replacements.
One of the best parts? Anyone who wants to help can, according to the guild. If likeminded people come to the guild for help, it's a give-and-take relationship, they say.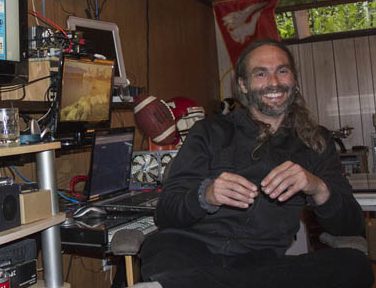 Another one of the guild's primary goals is to reduce the amount of electronic waste being produced in the valley. The best example is Cowan's very own "Nerd Room," in which all of his technology is 100 per cent donated.
Gus told a story of a village he visited on two separate occasions in Ghana. The first time it was a beautiful place. Gus' second visit, the village had become a dump designated for North American e-waste.
The village had become a "cesspool," and was almost unrecognizable, Gus says, and there were children being exploited. It motivated him to do something.
"How would you feel? That's personal impact," says Gus. "It took us a couple of years to locate someone who was seriously recycling."
The guild takes old laptops, printers, video and sound cards, just to name a few things. If it's technology, they'll take it, refurbish it, and give it away for little to nothing. If you can't bring your old technology to them, Hoyoung Choi, owner of the Return-It Bottle Depot in Valemount, will take it too.
Cowan says recycling e-waste is getting attention in other places including Vancouver, but the guild has found a niche here in the valley.
The guild isn't one thing, or two things or three things, they say, as they are doing a number of different things no one else in the valley is doing.
You won't find the guild on social media, but you can visit their website at dunsternerdguild.com.