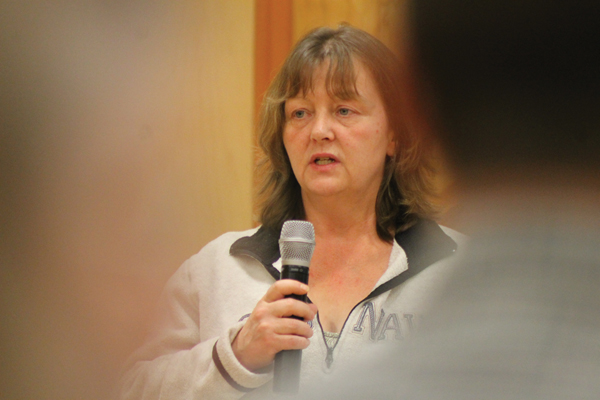 by LAURA KEIL
On Thurs Feb 4th, employees of the Village of McBride and the McBride Community Forest voted strongly in favour of a strike, according to CLAC, the union that represents them.
Employees have not yet begun strike action. CLAC says the positive vote allows the union "the opportunity to pursue first collective agreement mediation or arbitration through the BC Labour Relations Board, or strike action, if required."
A press release from CLAC says Local 501 and representatives of the Village have not been able to reach an agreement on key issues despite assistance from a BC Labour Relations Board mediator.
"We have made every attempt to reach a fair settlement," says Audrey Wilkinson, CLAC representative in the release. "We strongly urge the employer to come to the table and negotiate a fair settlement."
Representatives of the Village of McBride were not immediately available for comment. A notice posted to their website said they were holding an in-camera meeting at 6pm today to discuss items under Section 90.1 (c) under the Community Charter, which is labour relations or other employee relations. Updates will be posted as they become available.
CLAC says the Village has not made any meaningful proposals on wages and benefits and denied CLAC's mediator-assisted proposals.
CLAC also alleges that the Village "attempted to unilaterally change the employment conditions of its employees, despite the fact that negotiations were in process, including reducing the amount of paid bereavement time."
"Such actions are the subject of an unfair labour practice now before the BC Labour Relations Board," the release says.
"A strike is our last resort," Wilkinson says. "However, CLAC and the membership are fully prepared to take such action to secure a fair settlement for these individuals."
Village of McBride employees voted to join CLAC last March, in the wake of the public works supervisor firing, which CLAC alleged was due to the supervisor meeting with their union.
At that time, Mayor Martin, the village councillors, and the chief administrative officer issued a letter stating that they felt "strongly that CLAC is not the right representative for this workplace."
The Village and public works supervisor later reached a confidential settlement.
After it was announced last spring that employees has agreed to unionize, Mayor Martin wrote in a press release "We genuinely look forward to working with them to continue to make McBride a better place to live and work. The village has a great deal of respect for CLAC as a collective representative."