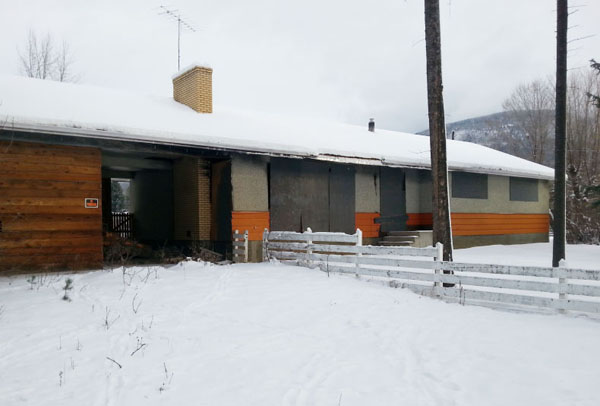 by LAURA KEIL
An eyesore on 5th Ave may have its last hurrah if Council follows the Building Inspector's recommendations.
The Building Inspector submitted a report to Council for their Jan. 12th meeting about the derelict house sitting across from the Fire Hall. The house has sat empty for over 10 years and though the windows and doors have been barricaded, "it does not prevent moisture, birds, small animals and insects from entering the structure," Building Inspector Dean Schneider notes.
In his report, Schneider says the house has smoke damage and structural damage to the roof, among other problems related to two fires and the subsequent neglect. He notes Council has the authority to demand the building be demolished or repaired, should the structure not meet code, which it doesn't.
Should Council follow Schneider's recommendations, the property owner would be given six weeks to apply for a permit to demolish the building and dispose of the materials. If the property owner did not do so, the Village would be entitled to "remedial action."
At the Jan. 12th meeting, Corporate Officer Andrew Young said the matter needed to be deferred to the next meeting. There was no mention of it in the agenda for the Jan. 26th council meeting, however.