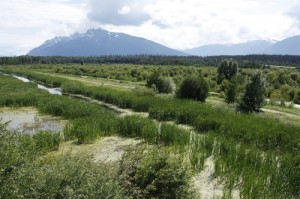 Submitted by
BC Government Caucus
Valemount will receive a total of $56,627 for projects that help support tourism infrastructure and amenities, announced Shirley Bond, MLA for Prince George-Valemount.
The funding comes from the government's Resort Municipality Initiative (RMI), which helps to grow the tourism sector in eligible municipalities. This year, the B.C. government is providing a total of $10.5 million to 14 eligible communities and is extending the RMI program for another year to the end of 2017.
Municipalities eligible for RMI funding are Fernie, Golden, Harrison Hot Springs, Invermere, Kimberley, Osoyoos, Radium Hot Springs, Revelstoke, Rossland, Sun Peaks, Tofino, Ucluelet, Valemount and Whistler.
More than $98.1 million in RMI funding has been invested since 2006 to support tourism infrastructure and programs, helping to grow these local and regional economies.
Valemount has been participating in the RMI program since 2007. It is prioritizing its RMI spending on projects that expand recreational opportunities and encourage visitors to return to the community including trail development for spring and winter events like the Valemount Winter Festival so visitors and participants can enjoy the popular snowmobile drag races.
Tourism is one of the sectors identified in the BC Jobs Plan, which continues to build on the strengths of eight of the province's most competitive sectors, utilizing B.C.'s educated and skilled workforce, keeping the economy diverse, strong and growing.
The B.C. tourism industry created 132,200 jobs and generated $13.9 billion in revenues in 2013. RMI supports the BC Jobs Plan and Gaining the Edge: B.C.'s Tourism Strategy by helping resort-based municipalities address the unique challenges they face as seasonally dependent economies. In addition to RMI funding, the Province invests more than $90 million annually in the tourism sector throughout B.C.
"Valemount is a beautiful place and tourism plays an important role in growing the economy," said Shirley Bond, MLA for Prince George-Valemount. "If we can encourage visitors to stay overnight or add an extra night, it makes a significant economic difference! This grant will help enhance some of the important tourism features that will help us attract more visitors to Valemount and the Robson Valley."
"I want to thank Minister Shirley Bond, our MLA, and the Province of British Columbia for the Resort Municipality Initiative Program," Jeannette Townsend, mayor of Valemount. "I am deeply grateful for the consistent positive response our government gives to assist resort communities and rural communities in developing and improving amenities such as the Cranberry Marsh Trail and Boardwalk in the Valemount area."
To learn more about the Resort Municipality Initiative, visit: http://ow.ly/R0k5j