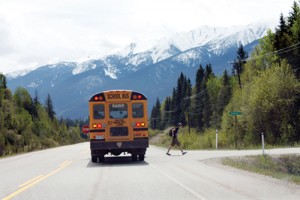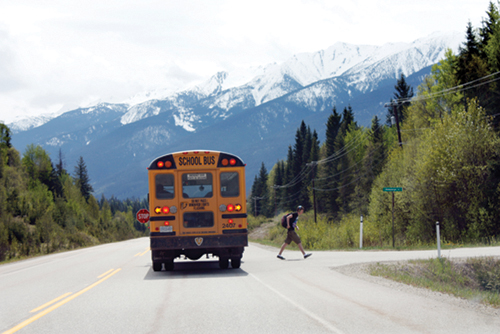 The Regional District and the Village of Valemount are lending support to Mackenzie's call for better rural representation on the local school board.
Pat Crook, Mayor of Mackenzie, sent a letter last month to the Board of Trustees for School District 57, asking they reconfirm their support for better representation from rural municipalities on the board.
"During the All Candidates Forum held in Mackenzie, the majority of candidates enthusiastically voiced their support to restructure representation on the Board of School Trustees to ensure that at least one Trustee is elected from the District of Mackenzie," says the letter, which was copied to McBride, Valemount, the Regional District of Fraser-Fort George and Brian Pepper, Superintendent of Schools.
The letter says it is important to start the process now to have something in place for the 2018 election.
At its meeting on Aug. 20th, the Regional District board agreed to send a letter that is supportive of Mackenzie's request, says Renee McCloskey, spokesperson for the Regional District. Valemount Council also agreed to support the request from Mackenzie at their meeting on Aug. 25th. Loranne Martin, Mayor of McBride, said the Village had not yet received the request from Mackenzie.
School District 57's Board of Trustees is made up of seven members, and there is currently no mechanism to require any of them be based in any of the rural municipalities or regions. The board generally holds 10 meetings a year, one of which is held in one of the rural municipalities. One meeting was held in Valemount in the spring, and next April's meeting is scheduled to be held in McBride. According to the board's website, a half an hour is set aside at the beginning of each meeting to receive informal public input from any resident.
Seven of the 18 candidates for last year's election were able to make it to Valemount last October for a last minute all-candidates forum, a three-hour drive for most of them who live in Prince George. Whether candidates were in favour of having a Robson Valley specific representative on the board was one of the few questions asked of the candidates during the forum, and most were generally in favour, though one said she would prefer seeing a rural advisory committee, as splitting the board could make it less effective.