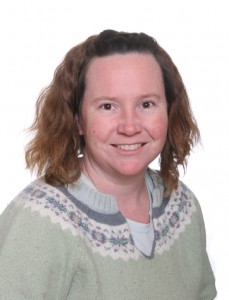 By: Korie Marshall, Editor
Last Friday night, I was one of the four candidates for the Green Party nomination for our riding of Prince George-Peace River-Northern Rockies for the upcoming federal election. I didn't win the nomination, but I will be helping the winner in my personal life. I've also agreed to be a paper candidate for the party in another province. A paper candidate doesn't actively campaign, but it allows the party to fill the slate in more ridings, which helps the party leader get into more debates. It of course also allows another choice for the voter in that riding.
The reason I am mentioning it here is for transparency and to let our readers know how we work and will continue to work to bring balanced coverage of issues, no matter what our private opinions are.
First, my personal support for a particular party or candidate does not represent the position of this paper. We are individuals, and we each have our views and opinions on various subjects, but as journalists and as a community newspaper, we work as a team to provide our readers with balanced and verifiable information that reflects as many sides of the issues as we can find.
You may have heard about a federal public servant who is now suspended because he is expressing his views on the current government. I think one of the great benefits of working for a small business with local owners who value this community and their employees is that it's not a dictatorship – I can express my own views in my own time, without risk to my job. However, being an editor and reporter, I think it is necessary to be upfront, and let our readers know that I can and will still do my job, regardless of my opinions.
Second, I want to point out that reporting is different from an editorial. Maybe that is obvious to some, but I think it is worth mentioning. This page is about opinion, which we try to base on facts, but it is very different from reporting a story. We try to be objective when we report on an issue, though it is arguable that the very act of choosing to cover a story says we feel the issue is important. In an editorial, we sometimes address the same issues, but here we do express opinions. And we always love to hear your feedback, both negative and positive.
This job has given me the opportunity to explore interesting and important issues that affect us as small communities. It also made me dig in and try to understand the complexity of a many situations, the government and regulations surrounding them and why it is that way – things I did not have the patience or desire to understand when I was in high school or even university. It has deepened my interest in serving the community. Some journalists and critics may say that providing the service of journalism is critical and we should make all attempts, even in our personal life, to show no bias. But I think that is nearly impossible, because we are human – there are things we tend to agree with and others we don't. We have to acknowledge our own view points in order to assess and maintain a balanced approach, so that we can bring our readers information. We hope that with this balanced information, you can then draw your own opinions.
Our focus is still on our local communities, but obviously the upcoming federal election affects us. Here at the Goat, we plan to work as a team to try to provide you with relevant information so that you can make an informed decision when you go to the polls. And as always, we'll work to bring you information and stories about your community.