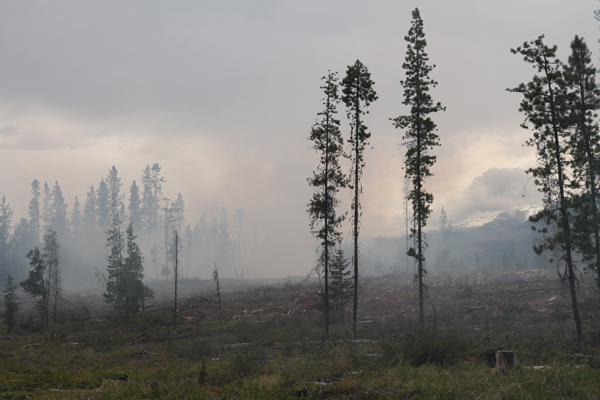 By: Korie Marshall
The fire danger rating is currently high to extreme across most of the province, and campfires are currently banned throughout. Most of the Prince George Fire Centre is currently at high danger rating, with the majority of the Robson Valley at extreme.
As of Friday, July 3rd, all open burning including campfires and fireworks are prohibited throughout the fire centre, and bans are in place throughout the province. There are currently no restrictions on forest use in the Prince George Fire Centre, but the ban on open fires is to help prevent human-caused wildfires and protect public safety, says the Wildfire Branch's website.
Specifically prohibited activities include burning of stubble or grass, fireworks and firecrackers, burn barrels, tiki torches and similar kinds of torches, and campfires used recreationally. Anyone conducting Category 2 or 3 fires anywhere in the Prince George Fire Centre was required to extinguish them by noon on July 2, 2015.
This prohibition on open fires will remain in effect until Sept. 30, 2015 or until the public is otherwise notified.