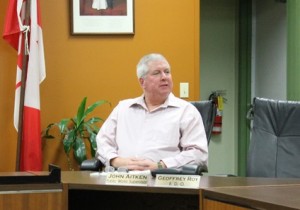 By: Frank Green
Former public works foreman John Aitken and the Village of McBride reached a settlement last week over Mayor Loranne Martin firing Aitken shortly after he attended a union meeting.
The terms are confidential, but both sides expressed public satisfaction with the agreement.
Aitken is now no longer working for the Village, according to Ryan Bruce, a media rep for the Christian Labor Association of Canada, or CLAC– the union that held the meeting before he got fired. He was reinstated, but has chosen to "pursue other opportunities."
"He's feeling good about the results and the way things played out," Bruce said of Aitken. "I know that much."
The Village's employees also voted to unionize with CLAC– the result of the vote had been sealed until the union's dispute with the Village was resolved.
In a CLAC press release, Mayor Martin expressed support for the deal.
"We genuinely look forward to working with them to continue to make McBride a better place to live and work," the release read. "The village has a great deal of respect for CLAC as a collective representative."
In the wake of Aitken's firing in January, Mayor Martin, the village councillors, and the chief administrative officer had issued a letter stating that they felt "strongly that CLAC is not the right representative for this workplace."
Mayor Martin could not be reached for comment.