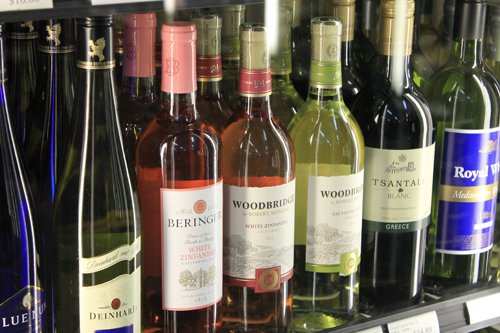 By: Korie Marshall
More changes to BC's liquor regulations were announced late last month. Starting in April, not only will grocery stores be allowed to sell liquor, provincial liquor stores will also be allowed to install refrigerators and extend operating hours to the same hours currently allowed for private stores, including Sundays.
Also starting April 1st, 2015, all liquor retailers including provincial stores will pay the same wholesale price for products from the Liquor Distribution Branch. The government says there has long been a perception that BC Liquor Stores had an unfair advantage in the market, but this will no longer be the case.
"This will do away with the existing complex model that offers retailers various discounts depending on the type of retailer they are," says a news release from the Ministry of Justice. Their expectation is that by increasing competition, the market can be more responsive to the
needs of consumers. The government says there will still be a minimum purchase price, protecting health and public safety, but the shelf price at private stores never has been and will not be set by government.
Also announced is a move to gradual increases in mark-up rates for breweries, which the government says removes the "cliff" or artificial barrier to growth for breweries when they reach a new production category. BC's craft breweries have invested over $100 million in equipment and expansion in the past two years, and small- and mid-sized breweries make up about 95 per cent of the total number of breweries in the province.
Michael Lewis, owner of Three Ranges Brewing Company in Valemount, says he can't comment yet on how it will affect his business, since he has not yet seen the pricing scheme, and doesn't expect to until March 2015. He's also unsure how the changes will affect current direct-sales agreements.
Suzanne Anton, Attorney General and Minister of Justice says that underpinning many of the changes is the concept that government needs to get out of the way and leave more to market forces.
"It is our expectation that, starting April 2015, these changes will create a more competitive market for retailers," says Anton. "We've focused on making changes that benefit consumers, promote local products and support equal opportunities for business development across the board – this is a promise made, promise kept."
She says it is not about changing the prices for consumers, but trying to guess what each retailer will charge per product at this point is complete speculation. Within each category, some products will go up in price and some will go down, but for the vast majority of products the change is very minor in either direction.
"If some retailers choose to raise their prices, I would expect that others in the market would be happy to compete and in some cases offer lower prices to draw in consumers," says Anton, but the government does not anticipate consumers seeing much of a change at the register.
"Don't forget this is about leveling the playing field." Anton says that for years, for example, independent wine stores have enjoyed a 30 per cent discount compared to 16 per cent for licensee retail stores. "While they will now have to start paying the same wholesale price, this does not mean prices for alcohol will go up across the board. It just means retailers must operate in a more competitive marketplace."
The government says it is also working to separate BC Liquor Stores' retail operations from the Liquor Distribution Branch's wholesale operations, in order to remove any perception of an unfair advantage that government liquor stores have in the marketplace. Currently there are 196 BC Liquor Stores, 670 private liquor stores, 221 rural agency stores and 12 independent wine stores.
The changes are in response to some of the 73 recommendations by John Yap, Parliamentary Secretary for Liquor Police Reform for the province. The government says its goal is to implement 70 per cent of the recommendations by spring 2015.
The province also announced changes to cut red tape around licensing for golf courses and ski hills, making it easier and more cost effective to for them to expand their license areas for more special events. The government says the updated licence endorsement will encourage ski hills and golf courses to offer more events, weddings, and other tourism opportunities throughout the province.
Changes Round-up
– BC Liquor Stores will be allowed to extend their hours of operation to match private liquor stores, including opening on Sundays, and will have the choice to install refrigeration units to sell cold beer and wine.
– Liquor sales in grocery stores with a "store-within-a-store" model will take effect.
– The five-kilometre rule – which currently sets the maximum distance that a private liquor store can relocate – will be removed, allowing for the relocation of licences throughout the province, while the one-kilometre rule – the minimum distance between new or relocating private liquor stores – will be maintained and expanded to BC Liquor Stores.
– A new price-based wholesale pricing model for wine and spirits will take effect, and a new volume-based wholesale pricing model for beer will take effect, with a graduated mark-up system, allowing small- and medium-sized breweries to grow their product lines and create jobs. The new wholesale price is designed to collect approximately the same amount of revenue for the province from each product category as exists today.