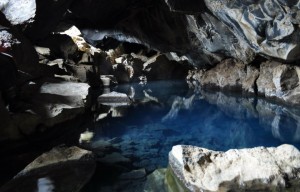 By: Korie Marshall
BC Hydro's Site C hydroelectric dam has been issued an environmental certificate from the Ministers of Environment and Forest, Lands and Natural Resource Operations.
The $7.9 billion project would flood about 5,550 hectares of land along 83 km of the Peace River, creating a reservoir of about 9,330 hectares. BC Hydro expects it to provide 1,100 megawatts of capacity and produce about 5,100 gigawatt hours of electricity each year, enough to power about 450,000 homes per year.
A statement from the Ministry of Environment last week says Ministers Mary Polak and Steve Thomson have decided that Site C is in the public interest, and the benefits outweigh the risks of significant adverse environmental, social and heritage effects. It says the decision was made after considering a co-operative environmental assessment with the federal government, including the Joint Review Panel.
The Joint Review Panel's report said the impacts of the Site C dam would be so significant that only an "unambiguous need" for power would justify them. The panel also said BC Hydro has not justified such a need.
When asked if BC Hydro had done anything further to prove the need for power justifies those impacts, and that the power can't be generated by other less-impact methods such as solar, wind or geothermal, Ministry of Environment spokesperson David Karn said the question is best answered by BC Hydro. Greig Bethel, spokesperson for Forest, Lands and Natural Resource Operations, forwarded the question to the Ministry of Energy and Mines, and said Minister Thomson is currently in Asia on a forestry trade mission.
David Conway, Community Relations Manager for BC Hydro's Site C project, says BC Hydro's load forecast shows electricity demand will increase by about 40 per cent in the next 20 years, and new sources of supply will be needed. He says the panel agreed that Site C would be the least expensive of the alternatives, and its cost advantages would increase as inflation makes alternatives more costly. He says the panel also notes Site C would produce "fewer greenhouse gas emissions per unit of energy than any source save nuclear."
Conway says Site C will provide both energy and dependable capacity to produce electricity whenever it is required, which intermittent resources such as wind and run-of-river hydro cannot. He says Site C would also contribute more to GDP during construction and provide more construction jobs than alternative resource options. He says BC Hydro undertook a comprehensive analysis of resource options, including geothermal, to determine the best way to meet long-term electricity demand.
"Based on the analysis of alternatives, Site C provides the best combination of financial, technical, environmental and economic development attributes," said Conway.
But the panel also concluded that a failure to research into BC's geothermal resources over the last 30 years has left BC Hydro without information about the resource "that BC Hydro thinks may offer up to 700 megawatts of firm, economic power with low environmental costs."
When asked for further information about the analysis of geothermal, Conway responded that no geothermal electricity projects have bid into any of BC Hydro's clean power calls to date, despite being eligible. He says BC Hydro believes the high risk and associated high cost of exploring and confirming geothermal resources have kept independent power producers from advancing the industry, and that geothermal can't be counted on to provide energy and capacity in the timeframe required by BC Hydro.
But the panel has also said that BC Hydro has not demonstrated the need for this project on the timetable it has set out.
In 2013, the Canadian Geothermal Energy Association argued that geothermal can start providing power to BC by 2020, saving $2.5 billion in transmission lines and allowing the deferral of the Site C dam. Allison Thompson, Chair of CanGEA and Director of the International Geothermal Association, argued that BC Hydro's operating dates were too short. Past power calls had required an independent power producer to be operational within 3-4 years. Thompson says geothermal IPP's would bid into BC Hydro's power calls if they had a seven year deadline.
The government release says the province must still decide whether to proceed with Site C based on "an investment decision."
If approved, BC Hydro would be required to obtain a variety of provincial permits, through a process co-ordinated by the Ministry of Forests, Lands and Natural Resource Operations, says the release.
The provincial environmental certificate includes 77 binding conditions that BC Hydro must meet, including establishing a $20 million fund to compensate for lost agricultural lands; implement on-site health care to manage non-urgent issues for the camp workforce; build 50 rental units in Fort St. John which will be made available to low-to-moderate income households after construction of the dam completes; establish three new boat launch/day use sites and provide $200,000 for a community recreation fund; and monitor greenhouse gas emissions from the flooded reservoir for the first 10 years of operation.