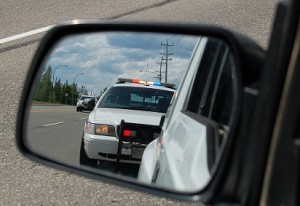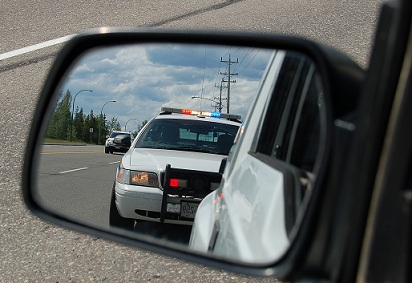 By: Korie Marshall
With few scheduled court days in Valemount, some people in the legal system are seeing how lack of court time is affecting justice.
On Thursday Sept. 4th, one of the five or six regularly scheduled court days per year in Valemount, there were 34 separate matters on the docket, waiting to be heard by Madam Justice S. Keyes, who was filling in for our usual judge who is on medical leave.
The single matter in small claims court saw the claimant and the defendant's lawyer sit in the building from before court opened at 9:30 am until almost 5:00 pm. At about 4:40, Ken Sommerfeld, duty counsel for the day, brought the claimant in from the waiting room and told Judge Keyes she's wondering if she'd get to see a judge today. Judge Keys responded, unfortunately no, it was already past the end of the court day, though she was still dealing with a couple matters.
It wasn't just the small claims case there wasn't time for.
At the end of the day, Geoff McDonald, Crown Counsel, said the number of court days in Valemount had been cut back when the case load was slow. But now that the list is getting longer again, additional court days haven't been added back.
"Things keep getting remanded due to lack of court time," said McDonald.
Sommerfeld says it's been like this for four years or more, maybe even the last eight years. "Now people respect the law less, because there is no court time to deal with anything."
In adult court, two issues were scheduled for trial that day, and another was scheduled to be a continuation of trial. None were dealt with. In one matter, McDonald said the case was serious – a hitchhiker from Ontario picked up by a trucker reported offenses that had not occurred – and deserved the two full days of court time it was scheduled for. It had already been adjourned due to lack of court time, and was again adjourned to October 9, because there was still no time.
Sommerfeld said he's 63 years old, and has seen a lot, and he used to see additional court days scheduled to handle matters like this. "It is weird now that there is no time."
Another issue was set to be the continuation of a trial from last sitting, but the judge on that case did not leave instructions, and Judge Keyes was not willing to continue a trial she knew nothing about.
McDonald discussed setting January 8 as the trial day for a third case, but Judge Keyes asked why there would be any better chance of hearing that case when January 8 would be just like today. At one point, Judge Keyes asked what the Judicial Case Managers – the people who schedule court time and trial dates – had said about these cases. McDonald said they'd responded that they were working on it, but had not come back with any date.
Three defendants that day did not show up, and warrants for their arrest have either been issued or might be. If they had shown up, it's possible the issues would have been held over until October 9 anyway for one reason or another, maybe to consult counsel or to set a date for trial. Ten other issues were held over, for various reasons. One defendant took a day off work in McBride to come to court in Valemount and there was no time for his case, but since court was scheduled for the next day in McBride, the judge and counsel suggested the case be held over until Friday in McBride. The defendant wasn't sure he could get the day off work again, but Sommerfeld generously offered to pick him up from work if the judge would agree to look at the matter in the afternoon.
One of the few issues that was actually dealt with still has to come back to court on October 9 to set a date for trial. Only two issues out of 23 were dealt with and don't have to come back to court.
And that is just Adult court. Judge Keyes was also scheduled to hear youth, family and ticket court, as well as small claims and adult court.
Only two of the four family court matters were dealt with before 4:50 pm. The single ticket court issue was dealt with (Judge Keyes dismissed the fine). The five issues for two defendants in youth court were remanded to the October 9th court day for a variety of reasons including the fact that one defendant was in custody on another matter.
A spokesperson for the Ministry of Justice says the court hearing schedules are determined by the judiciary, but notes the total number of provincial court cases has been declining over the past 15 years, so court sitting hours have also declined. She says the declining trend in the number of court cases and sitting hours parallels the continuing decrease in reported crime rates in BC.
"As BC's demographics change and evolve over time, it is important that resource allocations respond accordingly to these changes," said the spokesperson.
The provincial court had not responded by press time on the apparent lack of court time in Valemount currently.