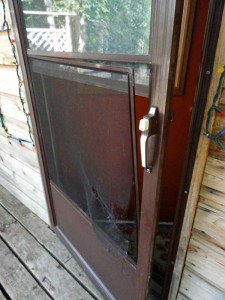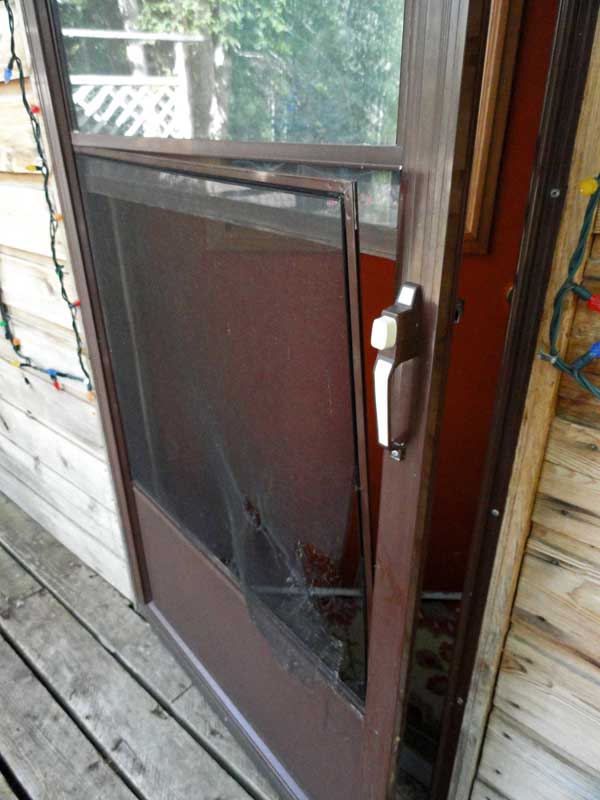 By: Korie Marshall
A bear – or maybe a few bears – has been killing chickens, damaging coops and other property for a week now in the Dunster area, and the Conservation Officer had not come to check it out by press time on Tuesday.
McBride RCMP confirmed a Conservation Officer was supposed to arrive on Tuesday. Joy Callas of Dunster says she first called the Conservation Officer last Wednesday, after a bear damaged her neighbour's hen house. Callas also has damage to her storm door where a bear attempted access, and she says a number of the neighbour's chickens have been picked off, at least three henhouses have been torn up, planters have been dug up and stairs ripped off storage sheds, all in a central area over about a week.
Callas says she is not certain if it is all the same bear, but the one she has spotted seems to be quite elusive and stays almost out of sight. She didn't get any response from the Conservation Officer Service until she called the 800 number again on Saturday. She says she was told the officers have been busy because of vacations and other calls, and no one would be able to come to Dunster until Monday. Then got a call back and the officer told her it wouldn't be until Tuesday.
Deb Reimer says she knows it is at least three bears – two that are getting into the chicken feed and one that keeps coming back to get another chicken.
Reimer says the owner of the property with the most damage is away, and the house sitter was too afraid to stay – the bears had been up on the deck, and they'd already gotten through a glass window on the chicken coop. Reimer says she estimates about 12 chickens have been killed, and the rest of the chickens may already have been lost if she and other neighbours hadn't been around. She says there is a lot of bear droppings, like it is marking its territory, and a number of trails of feathers where the bear has taken the chickens with it into the woods. There are also a number of ripe thimble berries in the area, so she doesn't think these bears are especially hungry – she thinks this one in particular has just gotten a taste for meat, and that makes him dangerous.
But Reimer's other concern is how long it is taking the Conservation Officer to come. "This is still a wild area, there are issues all over, and without a CO here…" Reimer trails off. "There are not enough officers to respond to the calls they are getting."
Claude Hill, owner of the Dunster General Store, said they'd had problems with bears earlier in the year, but the bear or bears seemed to go away, for whatever reason. But he says just like with any animal, once a bear has made an association between people and food, it is not likely to be a happy ending. "You can live trap them and move them 100 kilometers away, and they'll find their way back," says Hill.
There was no response by press time from the Ministry of Environment on why it was taking so long for a Conservation Officer to arrive.