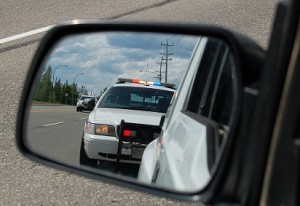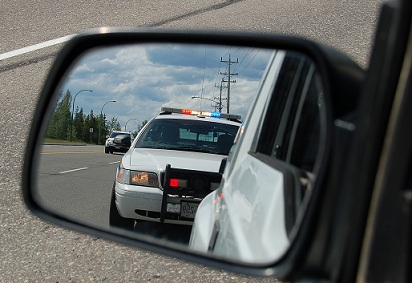 By: Korie Marshall
Results from the Provincial Rural Highways review are in, and there are a few changes coming for provincial speed limits and winter tire rules.
Speed limits will be adjusted on approximately 1,300 kilometres of provincial highway – approximately 15 per cent of the 9,100 kilometers reviewed, though there are no changes to northern highways. The most northerly change is on Highway 5 from Heffley to Little Fort, which will be increased to 100 km/h, excluding the section through Barriere.
As a result of the ministry's technical analysis, it intends to bring changes to the Motor Vehicle Act to clarify that Mud and Snow (M+S) tires are defined as winter tires, not just the mountain/snowflake tires. It will also "modernize" the studded tire and chain regulations, and change the dates winter tires are required on high mountain passes to October 1 to March 31 (it was October 1 to April 30). The ministry says it will also install new winter tire signs to clarify the requirements, and add resources to the "Shift into Winter" campaign to remind motorists to prepare their vehicles, "know before you go," and drive to road conditions.
The ministry says it will clarify language and adopt new signage and pavement markings to encourage slower vehicles to "keep right," and it will pilot signage on Highway 4 advising motorists with more than five vehicles following to pull over.
The technical analysis has also identified ways to improve safety on corridors with high numbers of wildlife collisions. The ministry says it will pilot two active wildlife detection systems on Highway 3 between Cranbrook and Sparwood; install gateway signs at entrances to high-incident corridors; and increase use of flashing LED warning lights and wildlife fencing in high-crash locations.
Public consultation for the Rural Highway Safety and Speed Review took place from Nov. 29, 2013 to Jan. 24, 2014. The Ministry of Transportation and Infrastructure says it also conducted technical work, including research from other jurisdictions, and an engineering assessment of the speed, safety, design and land use for all of the individual highway segments identified for speed increases.
The province says it will continue to monitor safety on all provincial highways, and will work with the road safety community through the Road Safety Executive Steering Committee. The committee includes the ministry, RCMP and local law enforcement, ICBC, WorkSafeBC, RoadSafetyBC, and health professionals such as the Provincial Health Officer and the Chief Coroner. The province says it will also work to improve the way that data critical to identifying trends in highway safety is shared among all committee members.